What is In-Company Training?
In company training is when our tutor travels to you and delivers training exclusively to groups of your people on a date and at a venue which suits your business needs. In company training is particularly cost effective which is why it is the first choice for many of our customers.
Your people are your most important asset. Let us train them and they will perform better.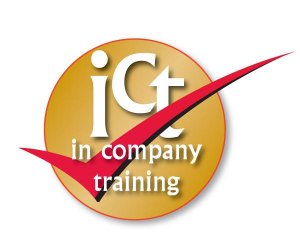 The 3 Different Types
Level 1. Ready To Run
A ready to run programme is one that has already been developed by us. We have a wide range of such courses under our Management, Sales, Business Skills, PA & Office Support and FMCG in-company training sections on this website. With a few exceptions, the fee of delivering level 1 ready to run in company training is less than the cost of sending multiple delegates on the equivalent public (open) course.
Delivery can be at a training venue of your choice, or you could use our own centres. Wherever it is delivered you will still get the same great service as if you were on a public (open) course.
We can deliver any of our standard ready to run courses for £1,395 plus vat per day for up to 12 delegates. Please see our Onsite Courses Offer - T&C page for further details.
You may also be interested in our Spearhead Express sessions
Level 2. Customised/Tailored
We can create a course exclusively for you based on our vast library of training resources. Such tailored training allows you to change the emphasis given to particular sections of a ready to run course or to select material from various of our ready to run courses. You can also use our Mix and Match suggestions.
When working with you in this way your culture, business practices and the experiences of the delegates can be incorporated into every training session. This ensures the ideas presented are seen as totally relevant and so acted upon more quickly by the delegates.
Level 3. Bespoke
Bespoke training involves us writing training material exclusively for you. Bespoke training is the natural choice where the training need is likely to be special.
Our in company bespoke training is a particularly cost effective way of achieving the results you want in the shortest possible time frame. Sometimes, in-company courses use a mixture of tailored and bespoke material to meet your training objectives.
Need More Help?
We are always happy to provide advice on what is the best option for you. Either call us on +44(0)1608 644144 or email us at info@spearhead-training.co.uk.
You may also like to watch this short video which describes the benefits of in company training:
And this video, which describes our partnership approach to in-company training:
"The entire course was very useful"
AS
Wise Investment
"Tutor was very nice and very thorough"
NW
Stirling Lloyd
"There was a lot of interaction with the other delegates which was very good way to learn"
LT
Kidde Safe