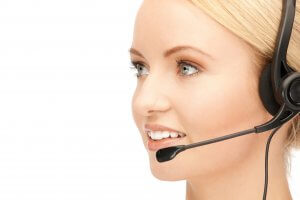 Answering the Telephone
- turning good morning into good business
A 1-day in-company workshop
Callers judge the professionalism of your organisation from their first contact with your people. A well-handled phone call will convey the right image, and customers who are well handled will call again and bring you more business.
This workshop is for every member of your staff who uses the telephone for their day-to-day interaction with customers, suppliers or work colleagues. Delegates will learn the skills necessary to be effective on the telephone along with the key principles of giving good customer service.
Description:
This is one of our pre-designed (standard) in company workshops and can be delivered to your staff at a venue and on a date of your choice. It starts by identifying the skills needed to communicate professionally by telephone. The do's and don'ts of communicating by telephone are covered. Essential telephone techniques, including the correct way to handle an incoming call, making an outbound call and leaving professional voice messages are discussed. Delegates are also shown how to handle awkward callers.
If this ready to run programme is not exactly what you are looking for then we can either create a tailored workshop based on our extensive library of standard materials or produce a fully bespoke training solution for you. Please call to discuss your needs on +44(0)1608 644144 or use the enquiry form.
What your staff will get from this workshop:
A review of the special techniques necessary to be effective on the telephone
Knowledge of how to apply the principles of good customer care to your telephone communications
Increased confidence and professionalism when answering the telephone
Tips and advice on handling difficult callers
Testimonials for Answering the Telephone
"Role plays and exercises linked very well to my job." PH, Glazpart
"A good course with clear and precise objectives and explanations." AB, TAC
"All subject areas clearly and effectively delivered." NC, Radstone Technology
Enquire About This Course