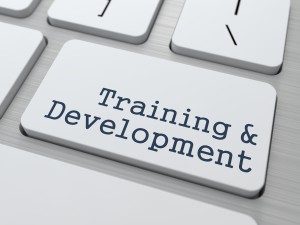 Welcome to Spearhead Direct - our online soft skills training service. Each of  our online courses have been designed to help improve business performance and are perfect for:
Introducing new skills and knowledge
Refreshing existing skills and knowledge
As part of a blended training approach to support your internal training efforts
Online training is the ideal solution in today's busy world. We have created class leading proven materials designed by experts in their respect fields to accelerate the learning process through the application of the microlearning approach.
These courses and modules are ideal for those who want to increase results whilst saving valuable time and money. Applied correctly they will provide a guaranteed return on investment many times over.
Our online training is designed to be easy and intuitive to use. The subject matter readily relates to real life challenges and provides numerous techniques to become even more effective. Combine course or modules form your own personalised training programme that can be taken at your own pace to fit with busy work schedules.
In summary our online training is one of the most cost effective investments you can make.
We currently offer the following online soft skills training



Online Management Training

A series of ten modules to develop managerial skills.
Online Sales Training

A series of ten core and three additional modules to develop sales skills.
view modules



Online Sales Leadership

A complete course consisting of a sales leadership style assessment and specific training modules to develop sales leadership competence.




Self-Motivation For Sales People

A complete course consisting of 9 modules for professional sales people.
Online Project Management Training

A series of five modules to develop project management skills.



Online Supervisor Training

A series of ten modules to develop supervisory skills.



Online Handling Customer Complaints Training

A complete course consisting of four tutorial modules.
view course



Online Customer Care Training

Two complete courses - one suitable for staff, one suitable for managers/supervisors. view course



Online Managing Change Training

A complete course consisting of an introduction and 6 training modules. view course



Online Support Staff Training

A series of ten "express" training modules delivered weekly, over a ten week period. view course
Online Time Management Training

Brush up your time management skills with this online course. Suitable for everyone.. view course
The Format of Our Online Training Modules
The format of each of our online training modules is as follows:
1. Each tutorial module is up to 40 minutes in duration (see individual courses for more details) and each course starts with a welcome from the tutor.
2. Next is how to get the best from the online training.
3. Then a short overview of the content is given.
4. The virtual tutor delivers each microlearning training session using visual aids to convey the key messages and supporting commentary. The commentary for each tutorial includes real life examples, where appropriate, so bringing the material to life and making it easier for the delegate to relate to the subject matter covered. The delegate can take each tutorial at their own pace, repeating the tutorial if required or moving forward if they are comfortable with the material covered.
5. After the tutor led sessions have been completed the delegate will then take a series of test questions which will verify their understanding of the material. Many of the questions, once answered will provide feedback and an explanation will be given to help consolidate the learning experience, resembling a real life tutor.
6. A summary of the key learning points of the tutorial is included. This is critical as research demonstrates that summarising at the end of a training session helps to improve the level of retention of the material covered.
7. The delegate can then print off their personalised certificate to confirm they have completed each module (for multi-module courses) or for the course, as appropriate.
8. Then, to help each delegate convert the learning points into actions, most courses have a post course exercise that can be downloaded (one per module for multi-module courses).
9. For support, many of the courses include a printable version of the key learning points and/or other downloadable resources to keep for future reference.
9. Finally for delegates who have any unanswered questions or who require any further support to help them get the best out of the module, they can contact our skilled team of trainers who are on hand to help.
How To Purchase
There are three ways to purchase the online training courses.
Click on the Buy Now button to pay by PayPal. Once we have received payment, you will instantly receive an email with your access details.
Contact our office by telephone and ask to speak to one our Customer Service Advisers.
Email us at info@spearhead-training.co.uk with your requirements or to request a booking form which we will send by return.
If you are buying on the behalf of someone else complete the details as directed and we will email the pass key and access details to the relevant email address.
If you are making a corporate booking for multiple courses please complete the corporate booking form.
Why choose Spearhead for your online training
FAQs
Ask Us A Question
"The entire course was very useful"
AS
Wise Investment
"Whole course was exactly what I wanted"
PR
Gap Group Ltd
"All areas were explained really well"
JB
John Guest
"Very good training. I felt comfortable. All staff were great."
NG
Man and Machine
"Enjoyable course. Tutor was friendly and listened well"
HO'N
Man and Machine