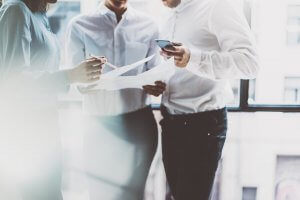 Projects: Process & People
a 2-day in-company training course
This project management training is for everyone who has been asked to run, or is involved in running, a project. Whether large or small, crisp project management is the key to delivering a project on time and within budget. This practical and pragmatic two days covers both the process and the people side of project management. You will end the programme understanding, and having had practice of, the techniques you need to control the process and with the skills to confidently "manage" the people involved in delivering the project results.
Programme Content
Successful Projects
- Project Life Cycles
- Causes of Project Failure
Project Planning
- The project Management Plan
- Clear Objectives
- Understanding the Jargon
- Estimating Resources
- Networks Analysis
- CPA
- Using a Gantt Chart
Working with the Project Team
- An analysis of Team Roles
- How the Various Roles Build Strength into the Team
- The Conflicts that can Arise
- Managing the Mavericks
- Tackling Cross-Functional Politics
Managing Project Risks
- Possible Risks
- Appropriate Response
- The Risk Log
Project Control
- ABC Priorities
- Project Communications
Controlling Specification Changes
- Why specification changes
- Identifying Impact and Priority
- How to Respond & Log
Reviewing Quality
Personal Project Action Plans
More Information:
Projects: process & people is one of our standard in-company project management programmes and can be delivered to the people involved in managing projects in your organisation at a venue and date of your choice. If it is not exactly what you want then we can either create a tailored programme based on our extensive library of standard project management materials or design a fully bespoke training course for you. Please call 01608 644144 to discuss your needs or use the enquiry form.
"Really like the approach, speed, obvious care and diligence the tutor takes"
EC
Infotech Ltd
Enquire About This Course