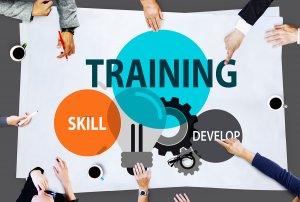 There are specific advantages associated with 'in-company' working that make it the first choice for so many of our clients. For example, all the topics can be presented and discussed against the culture, practice and experiences of your company. The training is therefore perceived as wholly appropriate. New ideas are more quickly assimilated.
Whilst we offer a very wide range of ready to run in-company programmes, our customised (tailored) and bespoke training options are the natural choice where the training need is likely to be special, e.g. when particular emphasis needs to be given to one particular area of knowledge or behaviour such as attitudes to customers, making business proposals or appraising staff.
Tailored and Bespoke training ensures that the material is appropriate and makes the best use of training time. Sometimes what might take three days to cover in an open course (because of the need to consider different delegate situations) can be covered in two days on an 'in-company' course. Saving time and money as well as enhancing delegates' interest and programme absorption.
Tailored Training
Tailoring allows you to change the topics presented, or alter the emphasis given to particular sections of a programme. We can tailor any of our pre-designed (standard) in-company programmes, or you can design your own tailored course using our Mix and Match modules
Bespoke Training
Bespoke training is where we design a training course or programme exclusively for you. Bespoke training often start with an assessment or training audit to determine the level of need. The programme(s) can also be followed up to see that the desired change takes place in ways that are not viable for delegates attending public (or 'open') courses.
Cost Effective
Bespoke training is particularly cost effective. The courses are only as long as they need to be to satisfy the objectives. The tutor travels to the delegates so their travel and hotel bills are saved.
However, we know that you have to justify every pound spent on bespoke training. So isn't it reassuring to know that we include as "standard" the following in all of our fully bespoke in company training programmes:
Other Skills
If required, we can include training for most subjects within bespoke programmes. This is possible through our network links with other specialists. For example we have included software training for salespeople within mainly selling skills programmes, print layout in marketing workshops and detailed employment law in management courses.
Learn More:
We are happy to help you identify the right training for you and provide you with details of our charges. Simply call us on 01608 644144 or email us at info@spearhead-training.co.uk and one of our Course Directors will contact you to discuss your needs and provide free, no obligation, advice.
"Exceeded my expectations"
SE
Man and Machine
"Very engaging tuition. I have taken away a lot from the course"
MW
Mechadyne International Ltd
"Whole day was well laid out. Tutor was very clear and concise."
PH
Glazpart