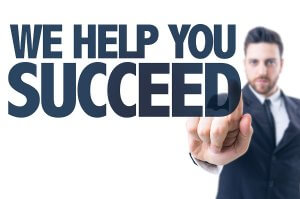 The training courses we design and run are both challenging and supportive, and provide a high performance, high learning environment.
Our aim is to: "Help delegates do better that which they already do well."
We improve business performance through practical training:
Our focus is to ensure that our class room based training can be translated into actions in the work place. Training should have a positive impact on performance. We update our course material regularly to include new information covering current trends and ideas. The course materials are designed to develop delegate's knowledge and skills. We guarantee the quality of our work. Poor training is expensive whatever the price.
We use quality tutors:
The effectiveness of soft skills training is largely down to the ability of the trainer. This is a fundamental area that we invest in to ensure that our trainers are the best in the business. All of our tutors have been hand selected for their particular discipline. We only recruit tutors with practical, real life experience in the subjects that they train. In addition, we invest in their professional development to maintain and develop high standards.
We provide 1st class service:
We feel very strongly that all of our customers should receive the very best level of service. We are here to serve and deliver for you. Our support team are here to ensure your experience of working with us is 1st rate.
We create a high performance learning environment:
We believe that the job of our trainers is to help delegates discover the key training points by using a blend of the following methods:
Participative tutor led discussion.
Individual and syndicate exercises with review and tutor feedback.
Case studies to allow delegates to review different scenarios and identify how they would deal with them.
Self and team assessment questionnaires.
Learning games.
Questionnaires (sometimes in the form of a multiple-choice quiz).
Role-plays and simulations.
Guidance and tutor coaching.
Part of the Spearhead philosophy is that it is also our tutor's job to ensure that the training points can be directly related to the delegate's work. Our tutor team view themselves as consultants, not lecturers, working with delegates to enhance performance and achieve common objectives.
We provide a blended learning approach:
Turning new knowledge and intent into actions that improve personal and business performance is the driver behind our blended approach.
Post-course support that encourages on-going learning has always been central to Spearhead's approach to effective training. It is just one of the ways that we ensure that any training provided by us improves business performance and achieves a real return on your investment.
We were one of the first training companies to provide post-course support for open course delegates in the form of our delegate help-line. And unlike other companies we do not limit this support to the use of an impersonal e-help desk - although you can also contact us this way if you prefer. We provide you with actual post-course telephone contact with your tutor.
We also pioneered the use of regular post-course communication with all open course delegates - which we call e-train. This specially designed learning support programme was developed by Spearhead and is delivered in a controlled manner to your personal inbox. E-train supports you as you transfer your knowledge into actions that will improve personal and business performance by reminding you of key points from your course, providing you with additional tips and motivating you to keep applying your learning.
For our in-company clients, many other blended options are also available, including:
Tailored pre-course support
Tailored post-course communications
Face-to-Face coaching
Telephone coaching
No other training company gives you so much support.
Ask us A Question
"Whole course was exactly what I wanted"
PR
Gap Group Ltd
"Tutor very enthusiastic and interesting"
JH
Glazpart
"Excellent method of training"
KT
Baader