There has never been a better time to invest in your people. After all, your staff is the company's most important asset - train them to be the best and they will help you win the battle against the competition. Our 2017 course dates are available to book now by selecting a course on the right of this page.
Special Offer - Celebrating Our Training Centre's 10th Birthday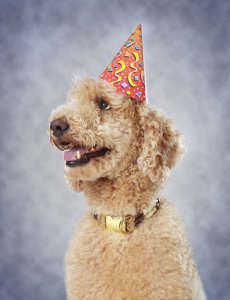 Our Regional Training Centre at Chipping Norton, Oxfordshire has, since it opened exactly ten years ago, been very popular with delegates. It's easy-to-get-to yet rural location, free onsite parking, excellent catering and facilities all help to ensure delegates feel relaxed and ready to learn.
"Fantastic venue - I really enjoyed the lunch!" TW
Special Offer:
Book 2 people on any open course running at our regional training centre and save 25% off each course place.
Bookings must be made at the same time and be on the same course, same course date. Special offer T&C apply.
Hurry - offer ends 31st August 2017!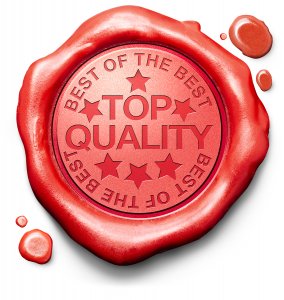 Guaranteed Results
If you are not satisfied that you have benefited by attending one of our public (open) courses then we will refund your course fee.
By concentrating on improving essential skills, Spearhead Training's open courses can guide you along the path to success. An open course is the perfect choice if you have just one or two people requiring training. We offer a full portfolio of open courses in the areas of:
Quality Training Quaranteed
There really is no substitute for participative learning in small groups taught by a master of the subject and that is what you will get when you attend a Spearhead open course. Our open courses are run with small groups to ensure you get individual attention from the tutor.
The courses are designed to be practical in nature and include specific skill building sessions to help you practice and perfect the skills taught. We research and update our material regularly, so you get the very latest information.
And whenever you attend one of our programmes, you will also benefit from the very best post-course support package available:
No other training company gives you as much support to ensure your success...
What is included in the course fee?
Our public course fees include:
Course handouts
A folder in which to keep the course handouts
A copy of the key slides used during the sessions for you to make personal notes on
A flash stick containing up to date self-development and reference materials designed specifically for the course you attend to reinforce your learning
On going support via e-train, Spearhead's scheduled e-communications of additional tips and advice to sustain your motivation and support your personal development when you are back at work (lasting a full 12 months)
Unlimited access to the Spearhead telephone help-line so you can get individual post-course support from your tutor when you want it
Writing materials
A high quality, personalised certificate of attendance
A delicious lunch
Morning and afternoon coffee, tea and light refreshments
Why choose Spearhead open courses?
In today's competitive business environment the expectations of standards are constantly increasing. What was accepted only a few years ago is now not good enough. Training is a highly cost effective solution to raise the level of professionalism in line with these developments and improve business performance - This is what our open courses will achieve.
Have a number of people who require training?
If you have a group of four or more people who have the same training need it is worth considering asking us to run the course as an in-house programme for you. We can deliver an in-house programme at any location either convenient to you or at one of our training centres. If you would like to further details and costs, please contact us by calling +44(01608 644144 or by completing the incompany enquiry form
Alternatively if you have a range of training requirements and you plan to book a number of courses, we can provide an excellent discount package. Details of our loyalty scheme are below:
Client Loyalty discount scheme
The discounts we offer for multiple open course bookings are based on the cumulative number of training days that are booked with no restrictions on who from your organisation makes the booking. We have designed this scheme to be the fairest giving you maximum reward for your loyalty. We track all bookings made from your organisation and will inform you as to the level of discount that applies to all bookings that you make.

"The course as a whole was very good"
SM
Pickering Plant
"Very relevant to helping me in my new role."
KS
MBA Polymers
Management Courses
Sales Courses
Business Skills
FMCG Courses
PA & Office Support Courses
Enquiry Form