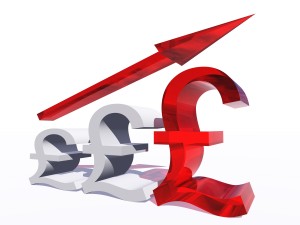 Commercial Management
A 2-day in-company training course
One of the aspects that increasingly differentiates senior managers is their highest level of commercial acumen. This module is designed to equip NAMs, BAMs, Sales Directors, Retail Managers and Buyers with a practical grounding in the financial aspects of FMCG manufacturing, retailing and distribution. Assuming no previous financial knowledge, the module provides the tools, tactics and techniques to give senior sales people a much sharper commercial insight into their own business and their key accounts businesses, along with an understanding of retail concepts such as supply chain and category management.
As a result of attending, participants will become more confident in using shared financial information to gain competitive advantage through the building of long term and mutually profitable win-win relationships.
Course Outline:
An Introduction to Financial Management
Learning from the Major Multiples
The Financial Structure of Business
- Analysing and Understanding the Balance Sheet.
Stock, Debtor and Creditor Management
Working Capital Management
The Critical Importance of Generating and Managing Cash
Funding and Investing in the Business
Brand Valuation and Goodwill
The Financial Performance of Business
- Analysing and Understanding the Profit and Loss Account.
Managing Variable and Fixed Costs
The Importance of Managing Gross Margin
Financial Performance Benchmarks for Retailers,
Wholesalers and Suppliers
Optimising Price,
Volume and Margin for Maximum Profitability
Strategic Pricing
Drivers of Shareholder Value and How They Can Be Influenced During The Sales Process.
Contribution Analysis,
Direct Product Profitability and Profit Density
Financial Implications of the Product Life Cycle
Break Even Analysis
Evening Self Study Individual Action Plans
This commercial management training is one of our standard in-company FMCG programmes. It can be delivered to your people at a location and a date of your choice. If this is not exactly what you require then we can either create a tailored course based on our extensive materials designed for the FMCG sector or produce  fully bespoke training for you. Call us on 01608 644144 to discuss your needs or use the enquiry form.
"The entire course was very useful"
AS
Wise Investment