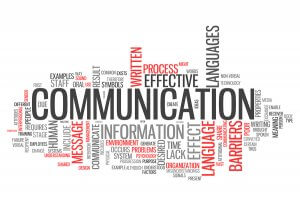 Communication Skills
a 2-day in-company training course
Great communication skills are the foundation for success with people. This workshop is for anyone wishing to improve their communication skills. All key aspects of interpersonal communication are covered with exercises at each stage to develop delegates' ability to communicate effectively.
This interactive, fast moving day will:
1. Help delegates understand the positive and negative dynamics of communication.
2. Study communication and how communication works in the pragmatic and practical environment of business.
3. Provide delegates with a framework for improving the effectiveness of their own communication skills.
Programme Content
What is Meant By 'Communication'?
The Need To Communicate
The Communications Iceberg
Communication Styles
- Individual Delegate Styles
- Developing the Most Effective Personal Style
The Power of Language
Personal Communication Skills
- Questioning Skills
- Listening Skills
- Empathy
Non-Verbal Messages
- The Silent Languages
Constructive One to One Communication
- Persuasive Communication
- Assertive Communication
- The Art of Reaching Workable Compromise
Communications within Groups
- Organisation of Groups
- The Group Leaders Role
- The Art of Collective Responsibility
Corporate Communications
- The Tools of Corporate Communication
Blind Communication
- The Written Word & Email
- Telephone Skills
More Information:
Communication skills is one of our standard in-company programmes. We deliver it to your people at a venue and date of your choice. If it is not exactly what you want then we can either create a tailored communication skills programme based on our extensive library of standard exercises or design a fully bespoke communication skills training programme for you. Please call 01608 644144 for details or use the enquiry form.
"Brilliantly put across information in a friendly and learnable way. Tutor is the best! So much knowledge!"
AC
Kudos Blends
Enquire About This Course