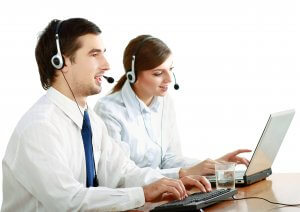 Incoming Calls Sales Training
a 1-day in-company training course
This incoming calls sales training is the ideal skill development workshop for those who sell to customers who call your company. Handling these in-bound calls effectively will help your people to maximise every sales opportunity. The programme includes numerous exercises, including tutor feedback, to ensure each delegate leaves knowing how to better sell when a customer 'phones.
Programme Content
The Challenges of selling by telephone
The reasons for loosing customers
The importance of 1st impressions
Building customer rapport
- Matching the customer
- Identifying customer type
- Fulfilling buying needs
Communication by Telephone
- Listening Skills
- Identifying customer needs
- Questioning skills
- Building and supporting needs
Up-selling
- Using the benefit concept
- Increasing the need awareness
- The stages of the buying process
The power of empathy
Gaining trust and providing reassurance
Being the No. 1 supplier
Dealing with questions
Closing the sale and securing the business
Ending the call positively
Self development plan
More Details:
We deliver this specialist workshop to your people at a venue and date of your choice. If the content does not match your current requirements then we are able to create a tailored programme or alternatively design bespoke training for your team. Please contact us to discuss your team's needs. Please call 01608 644144 and ask to speak with a course director, or use the enquiry form and they will call you.
"Excellent training"
BS
Forever Living Products