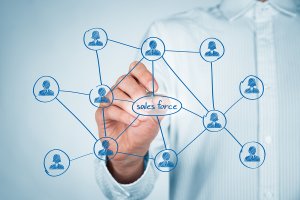 Managing Sales People
A three-day in-company course to develop sales leaders.
The ability to manage and lead sales people is arguably one of the toughest managerial jobs. Sales people require careful management so that they are motivated to succeed.
This is training programme is for Sales Managers and Sales Leaders who wish to develop such skills. The course uses a participative style and will provide your sales managers with the opportunity to consider the challenges they face in leading their sales teams and how these hurdles can be overcome.
Programme Content
The Sales Managers Role
Essential Management Functions
Sales Management Specifics
Understanding Sales Management Styles
Recruitment of Sales People
- Candidate Profiling
- Job Profiles & Descriptions
- Recruitment Interviewing
Managing Difficult Sales People
- Common Problems of Managing Sales people
- How to Effectively Manage Difficult Sales People
Developing Sales Team Potential
- Challenges of Developing Sales People
- Training Needs Identification
- Individual PDPs
- Techniques for Training Sales People
- Field Based Training
Building Better Sales Performance
- Managing Peformance
- Objective Setting
- Counselling and Performance Reviews
- Providing Feedback
Communication Skills for Sales Leaders
Running Effective Sales Meetings
Motivation of Sales People
- Understanding Motivators
- Dealing with De-Motivated Sales People
Managing Sales Management Time
Sales Forecasting & Planning Skills
The What, When & How of Delegation
Improving Sales Teamwork
Personal Action Planning
This Managing Sales People skills development training is one of our standard in-company programmes. It can be delivered to your sales managers and sales leaders at your own venue and on a date of your choice. You can have the programme tailored if it is not exactly what you want. We can create tailored programmes based on our extensive library of standard materials or can produce fully bespoke training for you. Please call 01608 644144 or use the enquiry form to book this training course or to discuss your training requirements.
"Exceeded my expectations"
SE
Man and Machine