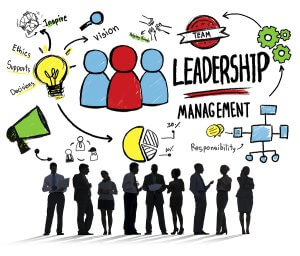 Senior Management Training
A 2-day in-company training course for developing senior management performance.
This senior management training programme is designed to equip individuals with the knowledge and skills for success in a senior management position. It considers the issues facing senior managers in the current competitive business environment. The material used has been specially designed to develop the skills of senior management. Using tutor led input, discussion, current relevant case studies, individual study, group problem solving, and tutor feedback, your senior managers will update their skils and knowledge and develop their own plan of actions for implementation in the workplace.
Programme Content
Today's Senior Management
- Skills of a Senior Manager
- Challenges Businesses Face
- Role of the Senior Manager
- Senior Managerial Attributes
- Dimensions of Leadership
- Leadership Qualities
- Situational Leadership
Strategic Business Planning
- Strategic Planning
- The Planning Cycle
- Developing a Strategic Business Plan
- Cascading the Plans for Action
- Managing Change
- Critical Success Measures
The Fundamental Levels of Management
- Individual Assessment
- Application in Management
Staff Recruitment
- The Process of Recruitment
- Competencies and Selection Scoring
- Interviewing Techniques
- Validating the Recruitment Process
Maximising Staff Performance
- Developing Staff for High Performance
- Identifying Individual Development Needs
- Monitoring Performance
- Motivating Staff
Communication
- Senior Management Communication Skills
- Managing Effective Meeting
Monitoring Staff Performance
- Setting Clear Targets and Objectives
- Conducting Appraisals an Assessing Staff
- Monitoring and Giving Feedback
- Dealing with People Issues
- Disciplinary Measures
Managing Time Effectively
- Taking Control
- Using Planning Aids
- Controlling Time Wasting Issues
- Using Delegation
Action Planning
One of our standard in-company programmes, this senior management training is delivered on site exclusively for your management team. To book this programme call us on 01608 644144 or send us your details on the enquiry form so we can contact you.
Want to alter the programme? It can be tailored or bespoke training produced to ensure it meets you senior manager developmental needs. Send us details, using the enquiry form, and we will help you to find the right training solution.
"I felt the course was extremely helpful and delivered well with a range of activities to keep our interest and help our understanding"
RC
Yuasa Battery Sales (UK) Ltd
Enquire About This Course