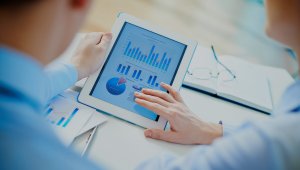 Business Account Executive
A 2-day in-company training programme
This course is designed for all Business Account Executives, Regional Account Managers, Territory Managers or Sales Executives undergoing personal development. It identifies the step change from Sales Executive to a Business Account Executive. It also introduces delegates to foundation level business management practice, structured commercial selling and negotiation.
Course Outline:
BAE Job Role
Purpose
Responsibilities and Accountabilities
Account Profile and Critical Information
Identifying Customer Strategy and their Needs
Business Analysis (S. W. O. T.)
Construction of Account Plans and Sales Forecasts
Planning for and Conducting the Structured Business Interview
Body Language and Gestures Checklist
Commercial Selling and Negotiation Process (Valuing Concessions)
Profitability and Margins Workshop
Merchandising and Space Management Workshop
Closing the Deal and Call Summary
The Call Report and Written Communication
Personal Organisation - Keeping on Track
Individual Action Plans
This Business Account Executive course is one of our specialised FMCG in-company only programmes and can be delivered to your BAE's at a venue and date of your choice. If the programme outline is not exact to your requirements then we can create a tailored module based on our extensive library of standard FMCG material. We can also produce a fully bespoke training course for you. Call us on 01608 644144 to discuss your needs or use the enquiry form.
"The entire course was very useful"
AS
Wise Investment