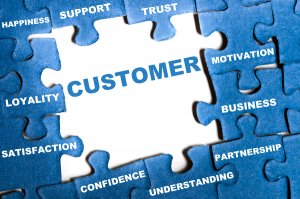 Customer Care Training
a 1-day in-company training course
Customer care is a key differentiator between organisations, so it follows that delivering good customer service is essential for business success. This one day workshop provides a structured review of customer care principles and as such is the ideal refresher for all staff who may or do interact with customers.
Programme Content
Why is customer service important?
Customer care standards
Understanding the needs of customers
The difference is YOU!
Communicating with customers
- The art of using conversational questions to gather information
- Active listening skills
- Sounding confident and caring
Telephone communication
- Creating the right image
- Caring for customers on the 'phone
Written communication
- Review of good business writing principles
- email etiquette
Awkward Customers
- Behaviours that cause difficulty
- Controlling reaction
- Responding assertively
- Handling complaints
Self assessment
Action plans
More Information:
This workshops is one of our standard in-company customer care programmes which we deliver to your people at a venue and date of your choice. We can tailor the content to your customer service needs or design a bespoke training solution for your customer care team - please call 01608 644144 for details or use the enquiry form.
"Tutor was very nice and very thorough"
NW
Stirling Lloyd
Enquire About This Course