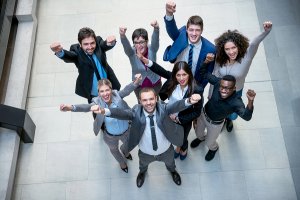 Introduction Sales Training
a 3-day in-company training course
This Introduction Sales Training is the perfect developmental programme for people new to selling. Every aspect of professional selling is covered in detail with practical exercises at every stage. Delegates are expected to show commitment and determination to pursue success during this intensive programme.
Programme Content
What is Expected of a Successful Salesperson
Your Responsibilities to the Customer & Your Company
Defining the Sales Process
Effective Communication for Salespeople
What We Sell and What Our Customers Buy
The Benefit Concept and How to Use It
Preparation and Planning
- Preparing Yourself to Look Good and Feel Good
- Keeping a Positive Mental Attitude
- That Lasting First Impression
- Planning Your Work and Working Your Plan
- Prospecting for New Business
How to Make the Right Appointments
- By Telephone and in Writing
Finding the Customers' Needs
Building Agreement and Reinforcing Needs
How to Present Your Sales Case
Dealing With Questions and Queries
How to Handle Objections
- The Different Types of Objections
- Methods of Overcoming Objections
- Dealing With Specific Price Problems
- Techniques for Presenting Price
- Price/Benefit Calculation
- Identifying Buying Signals
Closing the Sale
- The Tried and Tested Methods
- Developing Your Own Style
Selling in Competitive Markets
Building Long Term Good Customer Relations
Managing Your Territory
Setting Targets and Beating Them
Controlling and Using Time Effectively
Problem Solving and Complaint Handling
Self Improvement and Continuation Training
Individual Action Plans
More Details:
Run by sales people who are now sales trainers and blending tuition with practical exercises. Our tutors are able to relate to your delegates' specific situation making this a very participative programme. The final part of the course is dedicated to testing, individual assessment and action planning for a flying start to a successful sales career.
This introduction to sales training is one of our standard in-company programmes. we deliver it exclusively to your new sales people at your venue and on dates to suit your team.  A shorter version of this intensive programme, with fewer skill development sessions is also available. Please call 01608 644144 for details or use the enquiry form.
"The course as a whole was very good"
SM
Pickering Plant