What is included:
The training course materials for this half-day (4 hour) recruitment training programme contain the following:
Document containing course objectives and contents
Trainer's guide
PowerPoint*TM presentation with additional trainer details on selected notes pages
All exercises and delegate handouts
Front cover template
Delegate course reference notes
Delegate assessment form template
Delegate certificate template
Overview:
The training materials provide a four hour programme presenting the skills and techniques required to successfully recruit the right person for the job.
The training will cover attracting, conducting interviews and selecting the successful candidate.The exercises during the session will help to develop delegate's knowledge and skills.There are also a number of templates included to provide delegates with useful tools to help ensure effective recruitment.
The material for this programme has been developed to incorporate best practice so that the process is handled professionally. Your delegates will benefit from the years of research that has been conducted in the field of recruitment and selection and therefore be able to avoid the many pitfalls associated with this discipline.
The programme ensures delegates leave the session with a host ideas and tools as well as added confidence.
This complete short course is fully ready to use straight away.
Programme Outline
Overview of recruitment
The selection process
Options for finding suitable candidates
The content of a job advertisement
Reviewing the curriculum vitae
Preparing for the interview
Organising the interview room
The format of the interview
Providing information to candidates
Using competencies in recruitment
Developing specification profiles
The different types of interview questions
Verifying candidate competencies
The use of interview tests to assess candidates
Appraising candidates and record keeping
Exercises & Handouts
The following exercises and delegate handouts are included:
Preparing for an interview
Example of a job description
Developing a person specification profile
Using competencies in recruitment
The different types of interview questions with review sheet
Verifying candidate competencies
Candidate appraisal handout
Delegate action plan
Samples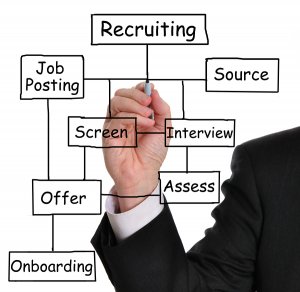 Programme Title: Recruitment Skills
Training Duration: 4 hours
Price: £129 + VAT
Target Audience: Anyone who wants to ensure they know how to recruit the right people.
Buy now to get instant access to the training materials: Buy Now
Trainer Support
We provide a support programme designed specifically for those purchasing our training course materials.
view details
Any Questions?