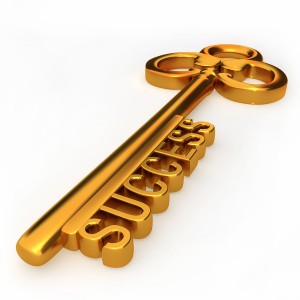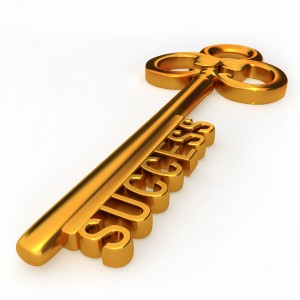 In previous interviews we asked six highly successful and influential business leaders from a variety of businesses to share their thoughts and ideas on success, leadership and the challenges businesses face. Here we get their views on whether training really contributes to business success.
As a training company we are passionate about the importance of regular, effective training to improve our clients' individual and business performance. But what do the six business leaders we interviewed really think about the role of training?
Giving People the Tools to Succeed
CEO of MicroLink PC (the UK's largest assistive technology provider) and OBE recipient, Nasser Saibi believes training is essential if companies are to attract and keep the right people who will help them succeed. Not only should companies show a culture of caring and friendliness but, he said, must also "Offer continuous training and development, with room to grow in the company".
"Training will", he continued "provide them with all the assurances they need that you want to invest in their future". He went on to quote from Richard Branson who said that you must invest in people and their development so much they want to leave (their company) for a better job (at your company) and to look after them so much that they want to stay.
CEO Sandra Lewis agrees with Nasser that training is key to supporting business success and also to ensure high retention rates. Sandra is the founder and CEO of Worldwide101. Her company operates in the US, Canada and Europe. "In a competitive environment" she said, "it's the quality of your service that makes a difference. Hiring people that have an innate sense of service is one piece, and training so that everyone is singing the same tune to the same standard is critical." Training is important she said because "Training helps build a strong culture, it helps build quality and, done in the right way, it inspires team members to grow and develop."
"It's not enough" she went on "just to pay someone well and give them a title and an office. We all need to feel a part of something, understand how we contribute and feel that our contributions matter. Training gives everyone the tools to succeed, which in turns provides employees with rewarding experiences."
Improving Results
Flavia Fongang is MD of London branding and fashion agency 3 Colours Rule, and operates in the highly competitive luxury and fashion sectors. Flavilla was very clear on why she invests in training "it allows us to close more deals" she said.
And CEO Iglika Ghouse of the highly successful London based company Uspaah agrees. "Training is vital to any business as the environment we operate in is in constant flux" she said, before going on to explain: "It is crucial for business owners to recognise this and spearhead learning programmes or seminars on a periodic basis in order to stay up to date with the latest trends in whichever field they operate in."
When asked what role training played in supporting business success, CEO of The Eventa Group (consisting of The Stag Company, Hen Heaven and Eventa) Rob Hill was also very clear: "Without a doubt, it is absolutely vital" he said. "I would say it's key to the success of your business." Rob should know – for two years in a row his company was recognised in the Virgin Fast Track awards for the 100 fastest-growing event companies in the UK and Rob was personally named Entrepreneur of the Year in the Sussex Business Awards in 2014.
An Investment not a Cost
Given businesses are always looking to reduce their costs, the training budget is often the first to be cut. What did Rob think of this as a business strategy? "If you are ever looking at reducing costs in your business" he said "the last place to strip the budget out of is training. I would say invest more in it."
Gemma Sandy's company Business Cost Saving helps businesses save money – so does she see training as a business cost or as an investment? "Professional development, in the way of training and being set (achievable) challenges is hugely important". Training "plays a vital role" she said in supporting business success.
Her advice for companies is "While planning the training and learning activities of your employees, it is crucial to have an accurate understanding of the skills and knowledge that the company currently lacks but needs. Think of the long-term goals of the company and the implications of these goals." Managers should, she said "Explain the importance of employee learning and training and encourage your staff to develop personal development plans and undertake self-assessments and 360 appraisals."
So there you have it – six highly successful business leaders all agree that training is a vital investment in the success of your business, helping you to attract and retain the right staff, improve results and grow your business.
If you want to find out what skills our six experts identified as vital for success read their thoughts on essential management skills and employee skills.
For help with your training and development needs please contact us.