Welcome to the Home of Sales Training Courses
We have great courses at fantastic prices - giving you excellent value for money.
Our fun, lively and interactive training is designed to help develop sales professionals and get the results you require.
Whether you want to book a single course place from a selection of dates and venues on our public (open) courses - or have a group of sales people you want to train on your own premises - we have the right sales training course for you.
Our in company sales training courses are ready to run on a date and location of your choice and can also be tailored to suit your requirements.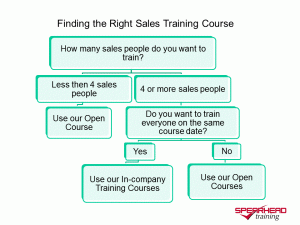 Click here for details of our public (open) sales training courses
Click here for details of our in company sales training courses