What is included:
The training course materials for this 1-day time management programme contain the following:
Trainers guide and synopsis
PowerPoint*TM slides for every key subject
Delegate exercises plus additional review handouts
Course notes for reference material
Course certificate template
Delegate assessment template
Front cover sheet template
Course details template - objectives and contents
Overview:
These training materials provide a one-day programme for all staff. The training materials are ready to use but can also be easily tailored by you.
The training material is designed specifically to develop techniques for effective use of time. Your learners will discover their personal approach to using their time and understand their personal strengths and weaknesses. It will provide a wealth of useful tips and time saving techniques they can use.
Programme Outline
Qualities for Successful Time Management
Time Management Principles
Prioritising Your Own Time
Time Management Styles
Identifying Your Style Strengths and Weaknesses
Effective Short Term Planning
Using Your Prime Time
Coping with Tight Deadlines
Identifying Personal Time Wasters
Other Types of Time Waster
Analysing Your Current Use of Time
Better Organisation of Your Workplace
Time Management Techniques
Developing Your Personal Time Management Action Plan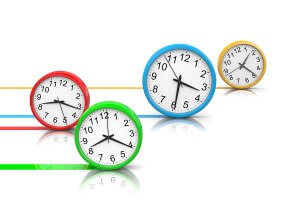 Programme Title
: Time Management Skills
Training Duration:
1 day
Price:
£99.90 + VAT
Target Audience:
All staff.
To purchase these training materials please complete the order form:
Trainer Support
We provide a support programme designed specifically for those purchasing our training course materials.
view details