What is included:
The training course materials for this 2-day sales management programme contain the following:
Trainers guide and synopsis
PowerPoint*TM slides for every key subject
Delegate exercises plus additional review handouts
Course notes for reference material
Course certificate template
Delegate assessment template
Front cover sheet template
Course details template - objectives and contents
Overview:
These training materials provide a two-day programme for sales managers. The training materials are ready to use but can also be easily tailored by you.
The training materials cover how to manage sales people and improve the level of sales performance. The programme includes numerous exercises that have been specifically designed to enhance learning of the material covered and build essential skills.
Learners will leave with the knowledge and confidence to tackle one of the toughest managerial assignments – leading sales people.
Programme Outline
The Role of the Sales Manager
Sales Leadership Skills
Recruiting the Right Salespeople
Recruitment Procedures & Interviewing Skills
Sales Management Styles and Their Effect on the Sales Team
Dealing with Your Challenging Salespeople
Building Sales Performance
Setting Sales Targets
Monitoring & Controlling the Sales Operation
Conducting Performance Reviews
Providing Effective Feedback
Motivating Your Sales Team
Effective Communications for Sales Managers
Making the Most of Sales Meetings
Developing Potential in Your Sales Team
Coaching Salespeople
Action Planning
Exercises and delegate handouts that are included in this training material:
1. The Sales Manager's role
2. The skills needed to be a leader
3. Example job description
4. Interviewing questions
5. Example interview questions
6. Sales management styles questionnaire and score sheet
7. Managing different personality types
8. Dealing with challenging salespeople and answers review handout
9. Creating your high performance environment
10. Day one action plan
11. Planning steps handout
12. Example sales performance standards version A and B
13. Standards of performance
14. Preparing for a performance review
15. Critical feedback cases studies and answers review handout
16. Motivation case studies and answers review handout
17. Staff motivation needs handout
18. Communication skills questionnaire
19. Managing meetings
20. Meetings preparation
21. Field training report form version A, B, and C
22. Identifying training needs
23. Coaching with supporting notes and example questions
24. Training review questionnaire
25. Post course action plan
Additional spare exercises:
1. Giving praise
2. Giving criticism
3. Reducing disciplinary problems
Samples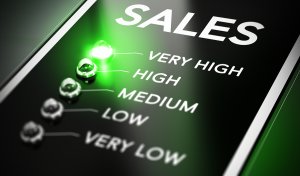 Programme Title: Sales Management Skills
Training Duration: 2 days
Price: £349 + VAT
Target Audience: All sales managers.
Buy now to get instant access to the training materials: Buy Now
Trainer Support
We provide a support programme designed specifically for those purchasing our training course materials.
view details
Ask A Question: