What is included:
The training course materials for this 2-day management skills programme contain the following:
Trainer synopsis and guide for each topic
PowerPoint*TM presentation of over one hundred slides
Exercises for each key topic along with numerous review and model answers handouts
Course review notes of over seventy pages
Course certificate template
Blank course assessment form
Template document for a course folder front cover
Course information document detailing objectives and content of the course
Overview:
The training materials provide a two-day training programme for managers. Management is an exceptionally challenging role and the effective manager is a highly skilled individual. The training materials cover all key people management principles and provides delegates with clear guidelines throughout.
In order to develop the individual skills, the programme includes tutorial sessions and challenging exercises. The material will help delegates develop a set of actions that they can implement in their job role in order to maximise their effectiveness.
Delegates will leave the programme with a host of tips, techniques and management tools that that can implement in their management role to get the best from their team.
The role of management has been extensively researched. They key results of this research has been incorporated into this material to ensure delegates receive training that will make a positive impact to their performance.
These management training materials include over twenty interactive delegate exercises which have been created to develop knowledge, understanding and management skills. Exercises consist of individual and group discussion exercises along with case studies and self-assessment questionnaires. Where appropriate there are also review and model answer handouts included to provide a useful trainer aid and also delegate review documents. Included in the exercises is a questionnaire to identify delegates' management style and how to manage their individual members. Most managers find this particular session very interesting from a professional and personal point of view.
All of the course material provided has been extensively tried and tested and is proven to deliver engaging, interactive and productive training that delivers results.
Support notes are provided which act as a trainer aid and delegate post course reference material.
This management training material is fully ready to use and can also be easily tailored.
Programme Outline
The management role
- Why do organisations have managers
- What companies expect from managers
- Staff expectations of management
- Defining management
- Key skills and competencies of managers
- Reasons for managers failing
Managing upwards
The management process
Management communication skills
- Barriers to communication
- Effective managerial communication skills
Managing team meetings
- Setting agendas
- Ensuring good meeting outcomes
Management styles
- Identifying the personality types of your team members
- How to manage personality types
- Understand the strengths and weaknesses of each type
- Motivating each team member
Managing people
- Getting the best from your team
- The performance cycle
- Objective setting
- Developing performance standards
- Monitoring and controlling
- How to give effective staff feedback
Staff appraisals
- Conducting the appraisal
- Key preparation considerations
- How to conduct an appraisal
- Effective appraisal ratings
- The ongoing use of the appraisal
Motivating your team
- Identifying demotivation
- Theories of motivation
- Motivating staff in real life situations
Disciplinary
- Resolving staff problems using real life scenarios
Training and development
- Staff development plans
Delegating
- Reasons for not delegating
- Work allocation
- Stages of delegation
- Assessing your delegation skills
Post course delegate action plans
Exercises & Handouts
The following exercises and delegate handouts are included:
The role of the manager
The skills of a manager
Reasons for failure
Upwards communication including review handout
Managing versus doing exercise including review handout
Managerial assertiveness including answers handout
Managing successful team meetings
Preparing for meetings
Management styles questionnaire including self-scoring sheet
How to manage different people types
Objective setting including answers handout
Methods for monitoring staff performance and review handout
Day One delegate action plan and planning aid handout
Delivery staff feedback case studies including review handout
Giving criticism to a staff member
How to prepare for staff appraisals
Motivating staff case studies including review handout
Motivating different personalities handout
Disciplinary and staff problems
Disciplinary case studies including review handout
Producing a staff development plan
Reasons for managers not delegating
Assessing your management delegation ability
Individual management skills review questionnaire
Post course actions plan
Additional spare exercises:
Giving praise to a staff member
Allocating work case studies including review handout
Samples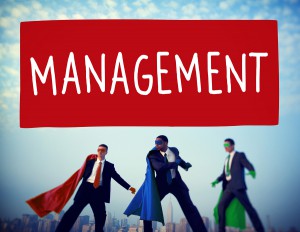 Programme Title: Management Skills
Training Duration: 2 days
Price: £349 + VAT
Target Audience: Anyone who requires the knowledge and skills of managing people. It is also suitable for training managers who want to review their current approach and enhance their management skills.
Buy now to get instant access to the training materials: Buy Now
Trainer Support
We provide a support programme designed specifically for those purchasing our training course materials.
view details
Any Questions?