What is included:
The training course materials for this 1-day time management programme contain the following:
Trainers guide and synopsis
PowerPoint*TM slides for every key subject
14 delegate exercises plus additional review handouts
Course notes for reference material
Course certificate template
Delegate assessment template
Front cover sheet template
Course details template - objectives and contents
Overview:
Effective communication is an essential skill for virtually everyone. There can be many benefits for organisations which include enhanced clarity between employees, more effective outcomes, less time wastage caused by misunderstandings, greater efficiency and better working relationships. This course covers all key aspects and will develop delegate's knowledge and skills with a series of interactive exercises for each key subject.
Delegates will also discover their individual communication style and gain a wider understanding of the different personalities and how to adapt to ensure positive outcomes.
This training course material has been created to be fun and interactive to help convert learning points into delegate actions. It has been carefully developed by drawing upon a vast amount of research into the subject matter, making this programme a comprehensive course that will benefit all employees who have to communicate effectively.
Programme Outline
The key elements of effective communication
Overcoming the barriers
Why clear communication is so difficult
The differences between face to face, telephone and written communication
Communication skills
- Questioning techniques
- Effective listening habits
- Demonstrating listening
- Listening with empathy
Communication styles
-Assessing your style
- Identifying different styles
- Strengths and weaknesses
- Communication preferences of each style
Presenting information
- Getting your message across
Influencing and persuading
Using your voice effectively
Body language and non-verbal communication
- Key signals and their meaning
- Displaying positive body language
- Tips for your hand shake
Communicating assertively
Dealing with resistance
Written communication
- Effective emails
- Tools to evaluate your writing
Assessing your skills
Exercises & Handouts
The following exercises and delegate handouts are included:
Overcoming the barriers
Questioning skills
Demonstrating listening
Listening game
Communication styles questionnaire and score sheet
Identifying different styles
Understanding your communication style strengths and weaknesses
Effective communication with different personalities
Getting your message across
Influencing
Body language signals
Assessing example emails
Assessing your writing
Assessment questionnaire
Action plan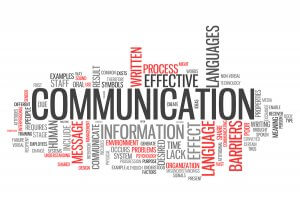 Programme Title
: Communication Skills
Training Duration:
1 day
Price:
£199 + VAT
Target Audience:
All staff.
Buy now and get immediate access to these training materials:
Trainer Support
We provide a support programme designed specifically for those purchasing our training course materials.
view details
Ask a Question: