Since the company set up in 1981, we have enjoyed a prestigious reputation for delivering innovative top quality training solutions to our in company clients.
Our driving aim is 'Improving Business Performance' for our clients. This means working in partnership with them, understanding their business, and helping them achieve their objectives through practical and focused training.
Flexibility is an important part of a successful partnership. Thus, we will work with our clients in the way they prefer. For some of our clients this means delivering a single course or workshop and that is all. At the other end of the spectrum is a complex contract where we prepare, deliver, review and carry out most of the administration.
Read about some of our partnership projects in the case studies below.
Allparts Automotive
Company Wide Training to Deliver Revenue Targets
Schneider Electric
Modular Management Development Programme
Japanese Owned Subsidiary
Sales and Profitability Growth
Leading Supplier of Industrial Chemical Products
Manager Development Programme
A Major Supplier to the Construction Industry
Development of a Sales Academy for The Sales Force
Leading Tyre Manufacturer
Talent Academy
Leading Software Provider
Professional Development Programme
Fastest Growing Financial Services Consultancy
Graduate Development Programme
International Manufacturer of Industrial Pumps
Managing Distributors & Global Sales Agents
Leading Lens Supplier
Telesales & Customer Service Training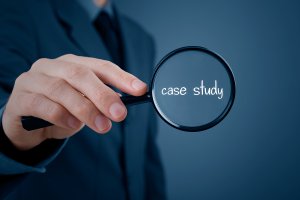 The Stages of Working In Partnership
In Company assignments may go through the following nine stages, although not all stages are appropriate to every project. Every client is in some way unique and this will be reflected in the method of implementation used.