Organised by the Campaign for Learning, Learning at Work Week is an annual awareness campaign which aims to promote the importance and benefits of learning and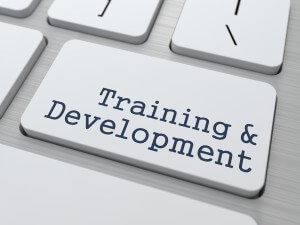 development.
Learning at Work Week 2018 takes place from 14th-20th May and the theme is "Networked for Learning".
Spearhead Training fully supports Learning at Work through our range of in-company training courses, open courses and online training.
By promoting an inclusive approach Learning at Work week supports the extension of opportunities to learn to all employees, especially those who may not currently participate in training and development because their organisations L&D strategy has focused only on the development of particular staff.
Why take part?
Many thousands of organisations take part in the week and achieve the following benefits:
• Re-engaged and motivated staff at all levels
• Change of attitudes to learning and work
• Stimulated feedback, new ideas and perspectives that informed future planning
• Discovery and recognition of internal talent
• Wider sharing and collaboration in the workplace
• Highlighted business priorities, agendas and addressed change
• Provided a platform to focus on and share important information about the business and its direction
• Addressed workplace silos and bridged information gaps
• Brought employees from different parts of the business together to learn from each other
… All of which led to increased productivity and improved business performance.
When is it?
Learning at Work Week for 2018 takes place from 14th-20th May.
What to Do Now
To book online training courses for your staff see our corporate online training options.
To take advantage of our "double your investment in training" open course offer click here.
To talk to us about booking an in-company learning at work training event. Simply complete the in-company enquiry form and we will help you to make learning at work week work for you.