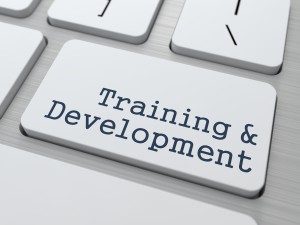 Spearhead's online training is a highly cost effective method of developing the skills and knowledge of your employees and improving business performance.
For a very small outlay you can provide training to your employees when they need it and in a format that they can access quickly and easily from their PC or laptops. This minimises time away from work and makes online training an easy but effective choice for any corporate training department.
If you would like to purchase multiple copies of our complete 10 module core sales training courses or management training courses, or complete five module project management courses or any of our other complete online training courses - we provide some excellent discounts:
| | |
| --- | --- |
| Number of complete courses purchased | Corporate Discount |
| 1-5 | Full price |
| 6-10 | 10% discount |
| 11-15 | 15% discount |
| 16-20 | 17.5% discount |
| 21-25 | 20% discount |
| 26-30 | 22.5% discount |
| 31+ | 25% discount |
Please contact us if you wish to discuss your online training needs or to make a corporate purchase.
Want a tailored online training package? - We can tailor the material to provide you with bespoke online training material to meet your specific needs.
If you are interested in buying our online modules and hosting them on you own LMS server for unlimited use please contact us for further details.
Terms & Conditions
Each individual pass key is active for 3 months from date payment is received (11 weeks for express training). Additional access time can be purchased if required.
Each pass key is for one user only and the user's name must be entered to access the course.
Each pass key can be used by the named user on up to three devices, but not simultaneously. If Spearhead detects that pass keys are being used by multiple users, the pass key access for all users from the corporate customer will be removed immediately.
Reproduction or re-use of the material (including downloadable elements) for anything other than personal use is strictly forbidden. Spearhead material cannot be used for any other purposes.