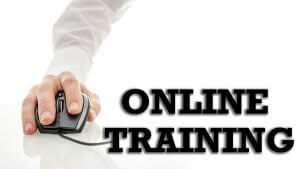 Time pressures have never been greater for sales people. With increased internal reporting required, longer journey times and customers who expect direct access via phone and email, it can be hard for sales people to balance all of the demands on their time, let alone make time for critical self-improvement. Perhaps this is why there is an increasing demand for online learning solutions. But can sales training really be delivered effectively online? Here we take a dispassionate look at the benefits and disadvantages so you can make up your own mind.

Trying to balance the demands on their time, coupled with more stretching targets to meet ever higher business objectives, means the job of selling is never done. The successful sales person now must prioritise their day effectively to flourish or even survive. Even so, many will work long hours and often spend their evenings replying to emails that they have not had the chance to answer during normal working hours. Receiving a hundred emails per day is not unusual, and whilst this is still a high number for any office based person, it presents a mountain of additional work for those "on the road".
Given this hectic business environment, investing in developing sales skills via traditional classroom based training can be very time consuming. Even though it is the very thing that can really help to increase sales (effective sales training can boost business performance by 15-20%), it is often foregone due to these time constraints. The cumulative effective of this is that there is a widening skills gap as sales people simply lack the time to invest in developing their professional sales skills.
Companies are, therefore, increasingly seeking new ways to gain quick business wins - and an increasingly popular solution is online learning. So what are the advantages and disadvantages of using online learning to train your sales team?
One of the main advantages is that an online training course can provide essential development with minimal impact on the sales person's time. It also has additional cost saving benefits which are two fold:
Firstly, as it can be used at virtually any location it can save on the costs associated with travel to a classroom based training course.
Secondly, online training is usually of lower cost to purchase in the first place.
The main downside, especially when compared to traditional classroom based sales training, is that there is no real interaction between the trainer and the learner. This face-to-face interaction is very valuable, as it allows the learner to ask questions and ensures the subject matter presented is both understood and related to the learner's specific individual circumstances. No online training, however good, can replicate this human interaction.
The other downside is that online learning requires the learner to set aside time to access and study the material. Busy sales people will always find a million and one reasons to put this task off!
So what can the sales manager do to ensure their salespeople get the best out of online learning?
First of all it is imperative to discuss the individual's development requirements and therefore the aims and objectives of the learning, both the sales person and the mangers' point of view, before any online training is purchased. This is to provide clarity regarding the purpose of the training.
Secondly it is important to set aside time to review progress and learning points from each module the sales person completes. During these sessions the sales manager should help the individual to relate each of the key points to their job role and encourage implementation in the work place.
Supporting these actions will help to improve the effectiveness of the training materials.
At Spearhead Training we have developed a series of online sales training modules specifically aimed at busy sales people who will benefit from a greater understanding of selling to improve their sales performance.