We all want our team members to be engaged because truly engaged employees lead to a great customer experience - and ultimately to improved company performance.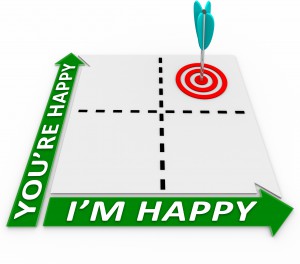 Engaged team members are loyal and this loyalty, if correctly channeled, leads to increased productivity which, in turn, leads to a better customer experience and ultimately improved company performance.
It is for this reason that many companies focus their efforts on engaging their customer facing staff. But in doing this they are missing the opportunity of providing the exceptional customer experience that happens when staff at all levels and across all functions are engaged – and that means it has to start at the top, with the company's leaders, and flow down throughout the entire business.
Ultimately, everyone with management responsibilities also has a responsibility to engage their direct reports and it is important not to underestimate the importance of line managers in engagement. As the saying goes "people leave managers not businesses"
A report called 'State of the American Manager: Analytics and Advice for Leaders'
from the market researchers Gallup backs up this saying. It showed that differences in the way line managers manage their direct reports accounts for at least 70% of the variance in employee engagement scores within the same business.
So here are some tips to help you to increase the engagement of the people you manage.
1. Make time to listen to your people. Understanding what your team members think about the company is critically important. It provides insights into the engagement "health status" of your team and changes in their engagement can be measured over time.
2. Look for Areas For Improvement. Use the insights from the data you collect through listening to your team members to give you tangible areas to focus your improvement efforts on.
3. Communicate. It is all very well listening but you must also let people know what changes you can make (and what changes you can't make). Focus on the positives and regularly remind your team about what they love about the company. It's also important to provide regular feedback on the progress you're making tackling any issues that have been identified. It's also important that you share information to make sure everyone knows the vision of the company and how this fits with what they do on a daily basis.
4. Invest in your team. Provide the right tools and the right customer service skills training so that people can do the best job they can.
5. Remember to say thank you. Recognise and reward people for their dedication and loyalty. Incentivise good customer care behaviour and celebrate people's successes.