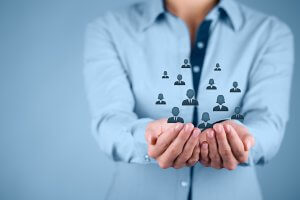 Customer Service Skills
an in-company training course
Spearhead specialises in running effective customer service skills workshops. Everyone in your company who has any contact with customers will benefit from attending one or more of our customer service programmes. Typically a customer service refresher workshop is one day in length, but the actual duration will depend on the subjects covered, the number of delegates per programme and current level of customer service skills the delegates have.
Topics that can be included:
Why is Customer Service Important?
Who are your Customers?
Understanding the Needs of Customers
Customer Care Standards
Customer service principles
Internal customer service
Effective in-bound telephone techniques
Dealing with difficult customers
Face-to-face customer service
Communicating with Customers
Questioning skills
Listening skills
Giving advice
Handling irate customers
Handling complaints
Writing to customers
Effective out-bound telephone techniques
Non verbal communication
Showing Empathy and Understanding
Call us today and we will help by designing a tailored customer service skills workshop for you.  Please call 01608 644144 for details or use the enquiry form.
"Really like the approach, speed, obvious care and diligence the tutor takes"
EC
Infotech Ltd
Enquiry Form
Please use this form to contact us about your customer service training needs.