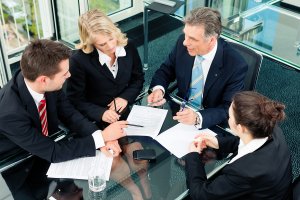 It can happen that sales people targeted with managing a key account in their territory can focus on this activity to an unhealthy degree. They spend all of their time on this large account and sales are good.
However, in the process, other important customers and prospects are neglected. Concentrating too much on a few important customers is a bad habit to develop as it is dangerous for your company's future health.
There are three reasons why you should not focus too much on your key accounts
1. Even "good" customers – customers which appear to be extremely sound and profitable – can run into financial difficulties and go under. It can also happen very quickly.
2. Key accounts have a nasty habit of exploiting their strength and dictating prices to suppliers who they see as having little alternative but to carry on doing business with them.
3. Sometimes, the buyer for a major customer gets it into his head that you have made a lot of profit at his expense, and that it would be wiser to split the business between yourself and another supplier.
If the situation described above applies to you, you need to take action straight away to close the gap between the largest customers and your next largest customers. There are three actions you should undertake to do this:
1. Without neglecting the account management of your key customers start visiting the three next largest customers in your territory, in order to build your business with them.
2. Identify the three major potential customers in your territory, the products or services in your range which they could buy, and pitch hard to get their business.
3. Allow more time in your journey planning for visiting new customers.
Finding new business to replace lost business from a major customer takes a long time – usually far more time than most sales people allow – so start closing the gap today.
If you want to train your sales team on this important area then our in-company course Getting New Business will help.