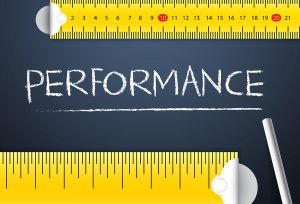 Positive Performance Management
- getting the best from people
A 1-day in-company workshop
One of the key functions of all supervisors and managers is to get the best performance from each member of their team. The main focus of this highly interactive in-company workshop is on the positive actions that supervisors and managers can take to promote good performance.
Description:
This is an in-company training course that is delivered to your managers and supervisors at your own venue. The workshop starts by identifying the components for positive performance management before moving on to the specific actions that can be taken by the supervisor/manager to promote good performance in the people they directly supervise. The programme then covers how to run an effective performance review. The reasons for poor performance are identified and the positive actions that can be take by the manager/supervisor before this poor performance becomes a disciplinary issue are discussed.
Throughout this interactive and highly participatory programme delegates are encouraged to identify specific actions to implement on their return to work. Case studies and exercises are used extensively to build skills.
What your managers/supervisors will get from attending:
Clear guidelines on positive performance management actions
Practice of the key skills necessary
Expert guidance from the trainer to help them resolve any specific concerns they have about improving performance within their team
Testimonials for Positive Performance Management
"Very good course - enjoyable and I learned a lot from it."
"All of the course was great."
"Great course. Very useful."
Enquiry Form
To enquire about running this course for your managers/supervisors please use the enquiry form: