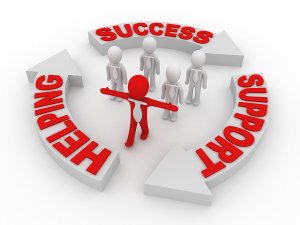 Research by the CIPD looked at the elements that created an effective talent management programme for employees.
All of the respondents in the survey were being prepared for future leadership roles through membership of their organisation's 'top talent pool' or 'talent programme' and were undertaking organised talent development activities.
The CIPD study was based on a survey of 302 senior employees from 11 medium to large-sized organisations, representing a range of sectors and industries. The key findings from the survey were:
Talent programmes provide significant opportunity for organisations to harness talent due to the power and energy created by the formation of peer groups amongst their highest-performing individuals within the business.
Having an effective selection process enhanced the value the individual perceived from the talent programme. It also increased feelings of self-awareness, confidence and motivation to perform well in those selected.
However, unsuccessful application could lead to slightly lower levels of commitment to the organisation. Effective feedback helped to counteract or minimise the negative effect of being an unsuccessful applicant.
Talented individuals valued coaching, mentoring and networking above the more formal development opportunities.
HR played a critical role in co-ordinating talent pools and development programmes and in maintaining momentum. However, support and sponsorship for the talent pool/programme from the very top was critical to its success.
Business support and engagement across divisions and between line managers had a strong effect upon perceptions of the programme.
Effective programmes also capitalised on the benefits of the development activities once individuals had completed the talent programme by, for example:
Forming alumni groups and integrating the 'intakes' of participants
Using the groups to support the business and continue the learning after the training had finished, for example in solving strategic business problems
By using previous participants to mentor and coach the next intake of delegates
Spearhead has designed and delivered talent development programmes which incorporate best practice from these findings and from our own experiences gained over 38 years of developing people for top performance. Take a look at our case studies or get in touch to discuss your needs