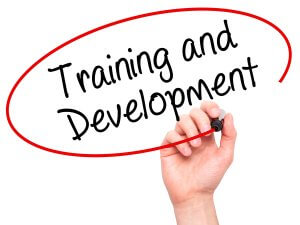 If one of your employees attends a training course do you want the business to get a return on your investment in that employee? Silly question - of course you do! So what can be done to ensure this happens?
Numerous studies, including our own research, have clearly demonstrated the single biggest key to influencing the effective transfer of learning from the classroom into the workplace is the involvement of the learner's line manager. This being the case it is shocking to read the latest statistics from a recent survey by the Learning & Performance Institute.
This 2017 survey interviewed a total of 270 Senior Managers in Learning & Development roles from various industries worldwide. In the survey 51% of UK respondents said that their primary goal for undertaking L&D activity was to drive improved business results in their organisation, rather than simply supporting employees to do their jobs well.
However, the survey also revealed that 46% of respondents said line managers in their organisation were not significantly involved in the learning process, and, even worse, only 22% of line managers had any kind of conversation with their learners before, during or after training.
Why does this happen? Do the line managers not care about their team member's need to learn? Or do they not see this as a priority compared to everything else on their to-do list?
There are three practical things that can be done to engage line managers in learning transfer. First, better communication. At the start of any company initiated training intervention line managers should be made aware of just how important they are in the learning journey that will be undertaken by their team member(s).
Secondly, you need to give your line managers the right tools to be able to measure and monitor the outcomes of the training programme. This includes a full understanding of the objectives and content of each training course or workshop.
And lastly you need to provide them with the skills that allow them to coach their team members, so enabling them to nurture and further develop the skills and talent in their team after the training intervention.
There is an old management saying you may have heard of: "What gets measured gets done". So one way you can start to address the problem of disengaged managers is to start measuring not only learner outcomes, but also the effectiveness of the line management support in your organisation.
This is exactly what we help our clients to do whenever we deliver an incompany training programme for them. Perhaps that's why our training courses are so effective!