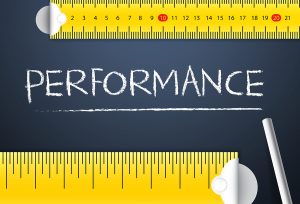 Summer is the perfect time to carry out a mid-year personal progress review. This review is important for your own career progression and for your personal development.
A mid-year personal progress review:
• Allows you to check that you are progressing toward your annual objectives and goals
• Ensures your objectives and goals are still relevant
• Helps you review and recognise your successes so far
• Gives you an opportunity to reflect on what is (and what is not) working.
• Determines what your actions for the next 6 months need to be
• Identifies any skills gaps and relevant training needs to ensure your success
There are 9 steps that you should take to conduct your mid-year progress review.
Step one is to set up a meeting with yourself. Like any effective meeting, your mid-year review needs to be done in an appropriate environment. Do not carry out your review at work, it is better to pick a place where you can concentrate without interruptions. You will also need to be prepared for your review by ensuring you have all of the information you need to assess your progress.
Step two is to identify whether your goals and objectives are still relevant. Whenever we set a goal we are setting out our intentions for the future based on our predictions of what will happen. Obviously, things can, and do, change so it is important at your review to check that the goals you have are still relevant and motivational for you.
Step three is to determine how you are doing against your plans. Sometimes we do not recognise how much progress we have made, so it is always good to review this – particularly if some of your goals are about personal development. Sometimes we do not recognise how much progress we have made.
Step four is to reflect on what successes you have had. It is important that you are honest with yourself here. If you have genuinely made great progress then you should give yourself a pat on the back. However, if your progress has not been as you wanted, then do not simply beat yourself up as there may well be valid reasons why you have not achieved what you set out to achieve.
Step five is to identify what it is that has helped you achieve your goals. What actions are you taking? What about "external" helping factors such as your work colleagues, your line manager, your friends and your family? For example, your supervisor may have allowed you to get involved in a special project and your family may be supportive and understanding so that you can stay away occasionally to attend a training course.
Step six is the opposite of step five – in that you also need to identify what is not working well. What is stopping you progressing even faster to your goals? What (or who) is blocking you? Which of these factors can you control and influence and which ones are beyond your control?
It is easy to get emotional, maybe upset or angry, at this stage. However, you need to leave these negative emotions to one side and think logically and practically about the blocks. Your aim is to identify the tools, systems and techniques will you need to implement in order to change anything that is not working as well as you want it to.
Step seven is to identify any specific skills or knowledge gaps you have. Training is often needed to support the achievement of ambitious goals - so identify areas of your skills, knowledge and behaviour that need to be improved. For example, if you are a sales person then you almost certainly have ambitious sales targets to achieve. So would you close more orders if you had better sales presentation skills?
Step eight is to identify what new actions are needed. J A Barker said "Vision without action is merely a dream. Action without vision just passes the time. Vision with action can change the world". By being clear on your goals and identifying the actions you need to take and when you will take them, you too can change the world!
The last step, step nine, is to set yourself a next review date. Regular reviews keep you on track, so make a note in your diary of your next personal review now.
Our dedicated team of training advisors can help you meet your goals by discussing your goal progression, identifying any potential skills gaps and recommending the best training solution to meet your development needs. Get in touch by using the contact form or call us on 01608 644144.