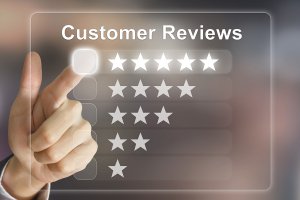 Customer satisfaction, as many businesses have come to realise, is the key to long term profitability and success. But it is not enough to simply have well-trained sales team. Customer satisfaction is achieved mainly through the actions of a company's non-sales employees, and in particular their behaviour during any contact they have with customers, whether face-to-face, on the telephone, or via email.
Your marketing department can create wonderful adverts and your sales force can try to sell as hard as it can, but if no consideration for the customer exists in your employees in the rest of the business then all this effort will be in vain.
According to a study into customer orientation, the amount of time spent by a company on developing the customer service skills of its support staff depends in the first place on the customer orientated values the business sets itself. It was found that businesses train their workers more often than average (10 days and more per employee per year), if:
The employees are supposed to thank customers for every complaint and apologise for possible difficulties the customer has (39%),
They reward core customers with a customer recognition scheme which assures the customer of purchasing and price advantages (35%),
They offer (or wish to offer) their customers membership of a customer club (32%),
Written enquiries from customers are supposed to be replied to within 24 hours of receipt (29%),
They evaluate every form of customer feedback (26%),
They enable (or wish to enable) customers to call them free, for example on 0800 numbers (25%),
They have a dedicated call-centre available, or they plan to implement one (24%)
They offer customers an emergency hotline (or wish to do so), which is staffed around the clock (23%).
What is more, businesses in which staff regularly contact customers by telephone without also having a direct intention to get additional sales also invest heavily in training to develop their staffs' customer care skills. Typically they train more than twice as often as companies where the staff seldom, or never, reach for the telephone receiver without some ulterior motive.
However, some recent stats are less positive. In a recent survey employees were asked a number of questions about whether they or their clients were adequately supported by other members of the organisation to reach their customer experience aims.  40% reported that different departments have different agendas when it came to customer experience, whilst only 29% said it was a collaborative process. This predominantly silo mentality meant the customer experience was not uniform and as a result these organisations were missing out on revenue generation opportunities.
We all know that customer service is important, but it seems there is still some work to do!