Picture the scene... you have arranged a meeting with a potential customer. It is the second such meeting (or it could well be the first visit). After arranging the meeting, you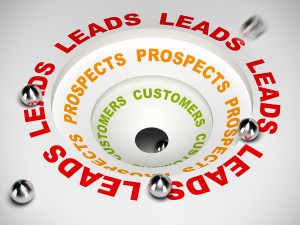 realise that the visit is not worth the expense - either the possibility of concluding business is too marginal, the order will be too small, or the meeting location is just too far away. What do you do?
Making appointments training focuses on securing a sales meeting with a prospective customer, but what if you want to now cancel the meeting? Do you know how to do this without losing the customer? Can your rejection be phrased in a nice way? The answer to both these questions is a big "yes". You basically have two ways you can do this.
The first option is to call the customer and say:
"You are interested in our product and I would very much like to work with you. However, in view of the fact that your budget is frozen (or whatever the reason is you feel the visit is not worth the expense) and your time is as valuable as mine, a face-to-face meeting at the present time does not seem sensible. I am sending you an extensive information pack and will contact you again in three month's time. If the situation should change within the next three months - either at my end or at your end - we should get in contact straight away and arrange to meet up."
The second option is to call the customer and say:
"In the present situation, which we have discussed at length, I think it would be premature to have a face-to-face meeting. However, allow me to send you our most recent information and I will contact you at a later, more appropriate, date."
Both these approaches will ensure that you do not waste your time or the company's resources making appointments which will result in unprofitable sales visits. Training yourself to recognize when a customer visit is not an effective use of your time is an important part of becoming a professional sales person.