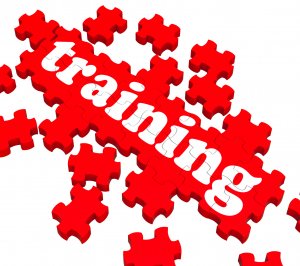 Brexit negotiations are about to begin. Whilst a recent study found 59% of large businesses are optimistic about the opportunities Brexit will bring, companies need to start preparing now in order to transform this optimism into tangible results.

One of the biggest challenges businesses need to prepare for now is the skill gap they are likely to face when looking to recruit or promote in order to take advantage of new opportunities.
With nearly half of large firms reporting that they expect to hire more people as a result of Brexit and UK unemployment at an 11-year low there is simply less good quality labour available. So ensuring your current employees have the right abilities to take the business forward will be crucial if you want to grow.
Proactive companies are already putting in place regular training workshops and courses for their employees to develop their skill sets in line with the business's goals and needs.
Provision of such professional development coupled with a clear career progression path and line managers who can manage change effectively is helping these companies ensure their staff feel appreciated and are happy at work, so reducing churn and minimising the need to recruit.
So if one thing is certain in the ever-changing Brexit landscape, it is that no company can afford to be complacent when it comes to upskilling their staff.
If you want help or advice on the best way to provide skills training for your staff, then simply give us a call on 01608 644144 for a no obligation discussion.