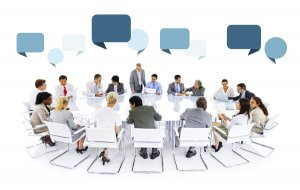 Communication Training for Salespeople
a 1-day in-company training course
Selling is all about effective communication. A poor communicator will achieve poor sales results. This  workshop covers all the essential techniques needed to develop sales communication skills. It is for all salespeople who want to achieve a high level of effectiveness.
Programme Content:
What is good communication
The barriers to effective communication
How we communicate
Persuasive communication
Questioning Skills
Communication skills
Individual style of communication
Communicating with different communication types
Maximising communication
Dealing with poor communicators
Body language
Decision signals
Being remembered
Communication techniques
More Details:
This communication training for sales people workshop is one of our in-company programmes. It can be delivered to your sales team at either your own offices or at a venue of your choice and on a date to fit with your business needs. If the programme content is not exactly what you want we can either create a tailored programme based on our extensive library of exercises and training resources, or we can produce fully bespoke training  for you. Please call our office on 01608 644144 for further details or use the enquiry form.
"There was a lot of interaction with the other delegates which was very good way to learn"
LT
Kidde Safe