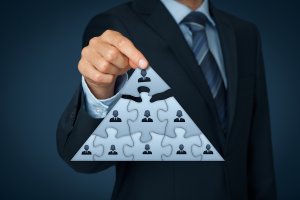 Leadership Training
A two-day in-company course to achieve more by building winners.
The ability to lead is an essential skill for anyone in a senior management position. Employees require a clear direction so that their efforts are focused appropriately. This is training programme is for senior managers who wish to develop such skills. Delegates will examine their leadership style and consider the application in their organisation. It uses a participative style and will provide your senior managers with the opportunity to consider the challenges they face in leadership and how these hurdles can be overcome.
Programme Content
Essential Leadership Skills
The Leadership Review
- Where are You?
Dealing with the Challenges of Leadership
- Managing and Leading
Leading and Managing the Seven Phases of Business Growth
Your Leadership Style
- Analysing Your Natural Style
- Different Styles Create Different Team Climates
- Style Flexibility
Organisation and Control
- Developing a Vision for Your Team
- Setting Objectives and Performance Criteria
- Building Successful Teams
- Overcoming People Problems
Emotionally Intelligent Leadership
- Knowing the Effect You Have on the Team
Leadership Communication Skills
- Team Communication Needs
Growing and Strengthening Your Team
- The Four Key Stages
Coaching Your Team
- Practice Using Live Problems
Your Image and Self Appraisal
Managing Change
- The Transitions of Change
- Overcoming Resistance to Change
- Practical Steps
Motivating Your Team
Effective Work Allocation
- Benefits, Stages and Barriers
Stress Management
- Symptoms: Your Self and Your Team
Politics in Business
- Your Drivers
- Leading Others
Action Planning
This leadership skills development training is one of our standard in-company programmes. It can be delivered to your senior management team at your own venue and on a date of your choice. You can have it tailored if it is not exactly what you want. We can create a tailored programme based on our extensive library of standard materials or can produce fully bespoke training for you. Please call 01608 644144 or use the enquiry form to book this training or to discuss your training needs.
"Tutor very enthusiastic and interesting"
JH
Glazpart