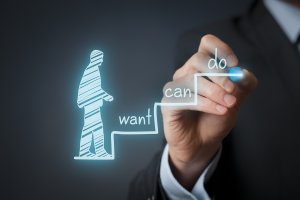 Coaching Skills
a 1-day in-company training course
There is no more effective way to train individuals and teams than by the application of coaching skills. These skills are an essential part of mentoring, delegation, motivation and high performance. Delegates will understand, and have practiced, the key stages and skills and will be able to introduce a new "learning culture" in their teams and organisation. All managers and supervisors with responsibility for developing people should know how to coach effectively.
Programme Content
Training, Coaching, Mentoring: The Differences
The Benefits of Coaching
Coaching Styles: 'Experts' V'S 'Facilitive'
The Characteristics of Good Coaches
5 Essentials in Effective Coaching
Developing Self- Awareness
Preparation and Planning
The Stages of an Effective Coaching Meeting
Implementation
Review and Follow Up Communication Skills for High Quality Coaching
The Questions Good Coaches Ask
Pitfalls and How to Avoid Them
How Good a Coach Am I? A Personal Assessment
Coaching Practice and Practical Tips
Your Own Coaching Development Plan
More Information:
This coaching skills training is one of our standard in-company programmes. It is delivered to your people at a venue and date of your choice. It can be adapted to meet your needs as we also provide tailored courses based on our extensive library of standard materials and fully bespoke training courses. Please call 01608 644144 for a no obligation discussion on your needs or use the enquiry form.
"The entire course was very useful"
AS
Wise Investment
Enquire About This Course