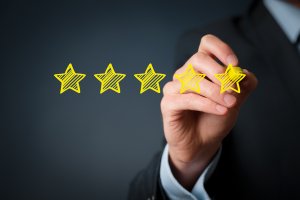 How Does Your Sales Team Perform?
If you are unsure of your sales team's development needs and sales training requirements we can help by providing measurement of their current level of knowledge and sales ability.
This training needs analysis helps to ensure that any training delivered is appropriate to the requirements of the sales team and so provides the most effective return on your investment.
There are a number of ways we can benchmark the current ability of your sales team:
1. Sales Force Questionnaire.
This training needs analysis consists of a range of different types of questions, including multiple choice and open questions which have been designed to uncover the current level of knowledge in the sales team. The questionnaire is sent via email to each sales person. Once the questionnaire has been completed and returned, we analyse the responses and provide a score and an individual training needs recommendations report.
We have an extensive data base of questions to allow the questionnaire to be tailored to your sales team and their situation.
2. One-to-one Assessments.
This is a very cost effective method for identifying the current sales ability, and therefore sales training requirements, of an individual. One of our expert tutors meets with each member of your sales team. Each meeting lasts for 90 minutes and involves discussion to identify the individual's current knowledge level and approach to various trial sales situations. Following the meetings, we produce a meeting report that will highlight any "gaps" identified and provide recommendations for appropriate sales training.
3. Accompanied Visits.
The ultimate measure of ability is how your sales people perform in real sales situations with your actual clients. Accompanied visits therefore provide a detailed audit of an individual's sales ability and involves one of our expert tutors attending client visits with your sales people. During these visits we measure their sales performance on numerous indices and these then provide the basis for our recommendations report.
We are committed to ensuring you get the largest improvement in business performance in relation to your investment in training - inappropriate training is expensive in terms of both your sales peoples' time and your money. For an initial, no obligation discussion on benchmarking the sales ability of your team, contact us on +44(0)1608 644144 or use the enquiry form.