Unless you are an accountant or a dedicated financial manager, finance can seem a bewildering topic. Yet successful people in all disciplines recognise the importance of understanding how the financial side of the business operates.
This understanding finance online training course takes a practical, pragmatic view of money matters and translates the jargon, conventions and formats of accounting so that they become useful tools.
The course will:
Help you to understand how your day-to-day decisions impact on the businesses profit and cash flow.
Allow you to review financial information relating to your business (so helping you to set targets for improvement)
Manage the budgeting process
And discuss and interpret the available financial information with confidence.
The modular course is easy to use. Applied correctly it will yield an excellent return on your investment.
The course consists of an introductory tutorial and seven training tutorials with test questions which build into a complete online understanding finance training programme.
You also get:
- A Personalised Certificate
- Downloadable Glossary of Terms
- Downloadable Post Course Exercise, with Model Answers
Duration: 1.5 Hours
Additional training support is provided via email.
Details of the course are presented below - please take the time to view it and if you have any questions then do please contact us.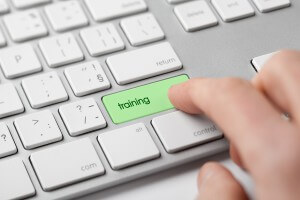 Price:
£40 + VAT
Buy Now
Buy now and get immediate access to your on-line training!
---
How to Order
If you are ordering the online course for yourself then there are three ways you can do this:
1) Simply click on the Buy Now button, you will be taken to our secure PayPal site where you can pay by credit or debit card. Once payment has been made you will automatically receive your unique pass key (via email) and can immediately access your online training course.
2) Contact our Customer Service Advisors by telephone (01608 644144) and they will take your order.
3) Email us your requirements at info@spearhead-training.co.uk (you can also use this email to request a booking form, which we will send by return.)
On receipt of your order by method 2 or 3, we will send you an invoice with a secure link so that you can pay for your course using PayPal. Once your payment has been received, we will send you an email with your unique pass key so you can access your online training.
If you are a corporate customer and require training for multiple users, please see the corporate online training section for purchasing options and ordering details.
Terms & Conditions