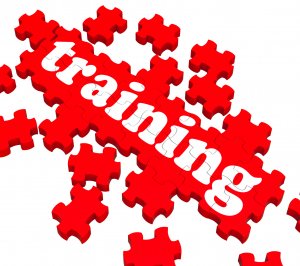 Mix and Match
We have used our extensive knowledge and resources to design a series of  Mix and Match training modules that you can use to create your own tailored in-company training workshop.
There are over 50 mix and match modules to choose from. Each module focuses on a key subject area and includes specific exercises developed by us to build skills as well as knowledge.
Simply select up to four modules from the mix and match range to create your perfect one-day fixed price workshop. We will then prepare the training support material and deliver the workshop at a venue of your choice to up to 12 delegates.
This flexible in company training option is available at the special fixed price of just £1,850 + VAT.
Mix and Match Modules
Select up to four modules from any of the following mix and match lists to create your own tailored one-day in-company training workshop for up to 12 delegates. For ease of use the lists are divided into management, business skills and selling skills modules - but you can select modules from across lists if you want to.
Management Modules:
Role & Responsibilities – Why managers manage and key responsibilities
Moving into Management – Common problems and how to avoid them
Better Delegation – Making delegation work by avoiding the pitfalls
Motivating Your Employees – The theory and practical application of motivational techniques
Decision Making Techniques – The 7 steps and some decision making tools explained
Giving Effective Feedback – The do's & don'ts of giving constructive & developmental feedback
Leading Meetings – The what and how of being a meeting leader
Management Styles – Understanding, assessing and adapting your style
Managing by Objectives – How to set objectives and achieve results
Training on the Job – Keys to designing and delivering work-based training
Interview Techniques – How to prepare for and run an interview
Counselling Skills – How to counsel staff
Appraisal Interviews – Successful performance review
Essential Leadership Skills – The ORJI model
Business Skills Modules:
Self Management – Organisational techniques to improve your use of time
Stress Management – Causes, symptoms and stress management techniques
Email Etiquette – Communicating clearly via email
Golden Rules of Customer Service – The 7 standards and how to apply them
Improving teamwork – A practical team building session to improve teamwork
Communication Skills 1. – Questioning and listening skills
Communication Skills 2. – Giving crystal clear instructions
Building Self Confidence – Overcoming doubts and fears
Successful Proposals – How to structure a winning proposal
The Art of Positive Thinking – PMA techniques to improve personal performance
Presentation Skills 1. - Preparing a Presentation
Presentation Skills 2. - Conquering nerves and getting started
Presentation Skills 3. – Understanding the audience: dealing with questions and interruptions
Presentation Skills 4 – Speaking off the cuff
Financial Awareness 1. – Understanding business funding
Financial Awareness 2. – Making sense of the P&L account
Financial Awareness 3. – What the Balance Sheet tells us
Financial Awareness 4. – The essentials of Management Accounts
Contract Law – An introduction
Sales Modules
Pre-Call Research – prospecting and identifying new customers
Making Appointments – How to make an appointment
Time & Territory Management – Maximising sales time
Structuring Sales Appointments – Managing the meeting
Why People Buy – Understanding the motivations for buying
Establishing Customer Needs – Using the WINCLIENT approach
Buying Signals – Recognising and responding to non-verbal communication
Selling to Multiple Decision Makers – Dealing with different buyer needs
Selling Quality – How to justify a premium product
Product Demonstrations – The do's and don'ts of demonstrating
Objection Handling – Common objections and how to respond
Justifying Price – The financial proposition
Closing Techniques – Structured review of sales closing methods
Managing Sales Records and Information – Critical administration for sales people
Exhibition Essentials – Do's and don'ts of exhibiting
Mix & Match T&C
The fixed price is for delivery of up to 4 modules to a group of up to 12 delegates on a single day in the UK. If fewer modules are selected and/or fewer delegates attend, the fixed price will still apply.
The price includes delivery of the selected modules by a Spearhead Tutor and supply of all course support materials for attending delegates. Tutor travel to/from the training venue will be recharged at cost. Overnight accommodation for the tutor, if required, will be re-charged at cost. The price does not include supply of the training venue.
The training fee is due 14 days from date of booking.
Delivery dates are subject to tutor availability. Changes by the client of the confirmed training delivery date will incur a 15% re-scheduling fee. Changes within 8 weeks of the confirmed delivery date cannot be accepted.
Delegates for the training can be added/substituted at any time up to the day of training provided the total number of delegates does not exceed the maximum of 8 delegates per workshop.
To arrange your mix and match training either call us on +44(0)1608 644144 or, complete the enquiry form on this page and we will call you.

Mix and Match Workshop Timings:
Workshop Introduction: 09:30
Module 1: 09:45
Morning Coffee: 11:15
Module 2: 11:30
Lunch: 13:00
Module 3: 13:30
Afternoon Tea: 15:00
Module 4: 15:15
Review: 16:45
Workshop Closes: 17:00
"Very good training. I felt comfortable. All staff were great."
NG
Man and Machine
"I felt the course was extremely helpful and delivered well with a range of activities to keep our interest and help our understanding"
RC
Yuasa Battery Sales (UK) Ltd
"There was a lot of interaction with the other delegates which was very good way to learn"
LT
Kidde Safe
"The real life examples were so important to help me understand how I can use tools in practice"
SK
Omega Pharma Ltd