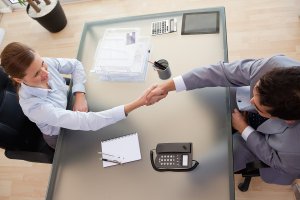 Software Sales Training
a 2-day in-company training course
This programme provides software sales training for those selling software solutions. It considers the particular challenges to overcome to achieve success in selling software solutions. Each stage of the software sales process is examined with exercises at each stage to ensure that delegates build an individual plan of action. It uses interactive discussions, delegate exercises and reviews to agree best practice. Each delegate will build a plan of how they can manage the software sales process and maximise their sales potential.
Programme Content
Selling Software Solutions - the challenges
Complex Software Sales structure
Analysis of the Software Buying Process
Managing Software Sales
- Controlling the Software Sales Cycle
The Multiple-Level Decision Processes
- Establishing & Influencing Buyer Needs
- Analysing Buyer Roles
- Working with the Key Influencers
- Expectation Management
Analysing Your Customers
- Managing Different Viewpoints
- Your Proposition and Key Decision Makers Attitudes
Identifying Briefing Requirements
- Identifying Key Drivers
- Customer Politics
Selling & the Different Personality Types
- Behaviours that can be Observed
- How Decisions are Made
- Key Motivators
- Adapting Your Style
Communicating Software Solutions
- Becoming a Preferred Supplier
- Costing Business Impact
Your Action Plans
More Details:
This software sales training is one of our specialised in-company programmes which we deliver to your team at a venue and on a date that you require. If the programme details are not exactly what you need then we can either build a tailored programme or develop a fully bespoke solution for your team. Please contact us either by 'phone or using the enquiry form to discuss your business aims.

"The course as a whole was very good"
SM
Pickering Plant