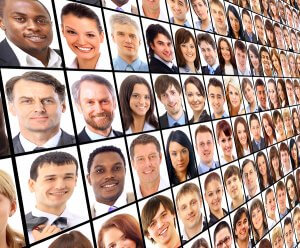 Selling Through Distributors
A 3-day in-company training course
This 3 day programme is for salespeople who sell their products (goods or services) through a third party account. Typically these accounts are classified as distributors, agents, stockists or O.E.M.s (original equipment manufacturers). The programme differentiates and focuses on the selling approach needed to maximise the sales performance "through" an account, rather than to the ultimate (end user) customer.
Designed for anyone who manages or who has a responsibility to sell through another party to reach their end user. Very often, other employees who are involved in working with distributors such as technical support and customer liaison also attend this programme. We define a distributor as anyone or business that sells your products or services to other customers, i.e. not for their own use. Distributors can take many forms such as distribution outlets, sub distributors, agents, stockists or O.E.M.'s (original equipment manufacturers).
Those engaged in this specialised role will need to possess all of the skills of the direct salesperson and more. This training concentrates on the "more" aspect, providing a global approach to market development. In addition to the specialised selling skills, it considers marketing strategies to accommodate both end user and third party needs. This embraces planning and implementing promotional activity, training and motivating your selling outlet(s), and generally working together in a cohesive and harmonious style.
The objectives are:
- To provide delegates with a clear understanding of how they need to operate in order to get the best from their re-sales accounts.
- To gain a global appreciation of successful distributor/agent sales techniques.
- To gain a better understanding of the sales process to help direct others to maximise your sales.
- To explore fresh approaches.
- To identify, set up, train and keep profitable accounts.
Programme Content
The Role of the "Specialised" Salesperson
The Role of the Third Party Account
How They Differ
- Distributors
- Agents
- Stockists
- O.E.M.s
Profiling Your Ideal Account
Communication
Negotiation Principles
Distributor Selection
Establishing an Effective Network
Pricing Strategies
A Workable Agreement
Training for Success
Building Long Term Relationships
Forming Partnerships
Developing Mutually Acceptable Business Plans
- Objective Setting
- Strategic Planning
Joint Promotional Activity
Contractual Implications
Motivating Third Party Accounts Staff
Selling the Benefits
- The Benefits to Your Distributor
- Raising End User Awareness
Avoiding Market Conflict
Forecasting
The Effects of a Concession
Managing Your Time
Action Plan for the Future
More Information:
The focus of the programme is about maximising sales performance by selling "through" an account as opposed to purely to the account.  The programme addresses the challenges of selling through a third party and examines ways of avoiding many of the costly pitfalls involved with dealing with distributors. It starts by examining the role of the "specialised" salesperson and the role of the distributor. In addition the key issues of profiling and selecting accounts, negotiating, distributor agreements and joint business planning are covered. Part of the focus of the whole course is building good long-term relationships and forming partnerships with accounts.
The course is highly practical in nature. It includes numerous exercises to give delegates the opportunity to reflect on how the material relates to their own situation with a view to formulating actions that they can carry out to achieve successful distributor management.
Delegate comments:
"Good learning environment."
"All were put at ease, comfortable asking questions."
This selling through distributors training is one of our specialist in-company programmes and can be delivered to your team at a venue and date of your choice. If it's not exactly what you require for your team, we can either tailor the programme or produce a fully bespoke solution for you. For further information please call 01608 644144. Alternatively you can send us an enquiry using the enquiry form on the right of this page.
"Fantastic tutor. She was extremely helpful and insightful."
JBD
Forever Living Products