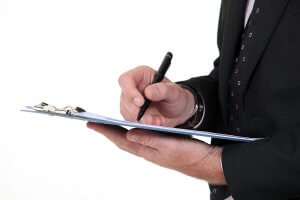 Selling from Exhibition Stands
Selling from exhibition stands is designed to make sure that your stand staff can meet, greet and facilitate business when representing your company at exhibitions. Recent research conducted at a number of exhibitions has shown that over 80% of stand staff use strongly negative behaviour which discourages potential customers. Exhibiting is an expensive marketing activity. It will pay to ensure that your investment is not eroded by inadvertently negative stand behaviour. By providing this training before working on the stand, enquiry and sales levels can be maximised.
Programme Content
Attending Exhibitions
- Setting Exhibition Objectives
Organising for Success
- Preparation and Planning
Working as a Team
Effective Stand Layout
- Attracting Visitors to Your Stand
- Stand Location
- Traffic Flow
Stand Behaviour
How Not to Exhibit Yourself
Opening Discussions
- First Impressions
- Selling, Special Considerations
Establishing Visitor Credentials
Communicating at Exhibitions
Demonstrating
- Presenting Your Case
- Being Remembered
Handling Difficult Questions
Closing Conversations
Competitors at the Exhibition
Post Exhibition Follow-up
Practical Work
Action Plan
More Information:
This selling from exhibition stands training is one of our standard in-company sales programmes and can be delivered to your staff at either a venue and date of your choice. If it does not exactly meet your requirements then we can either create a tailored workshop using our extensive library of materials or design a bespoke package for you. Use the enquiry form to contact us, or call 01608 644144.
"Very engaging tuition. I have taken away a lot from the course"
MW
Mechadyne International Ltd
Enquire About This Course