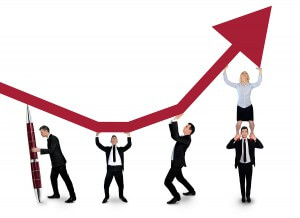 Sales Support
a 1-day in-company training course
Your customers are most strongly influenced by the people they meet from your company. As such, your company's image is in the hands of anybody from your company who has customer contact. This workshop will show your non-sales personnel their role in building business. Delegates will learn how their behaviour can affect your relationship with a particular customer, how to spot danger signals in the account that should be reported back and how to recognise a sales opportunity. Armed with this information they will be better able to make a positive contribution to the sales drive and the success of the organisation.
Programme Content
Your Role in the Company
- If you have customer contact...
- The people first approach
Your Effect on Company Image
- The effect of company imge on overall performance
- Your effect on customer perceptions
- Creating the right impression
- Business etiquette
Danger Signs Requiring Action
- Company in trouble
- Competitors active
- We are not in favour
Identifying Sales Opportunities
- Recognising customer needs
- Making a positive contribution to the sales effort
Customer Contact Skills
- The importance of two-way communication
- Gathering information
- Listening skills
- Body language
Relationship Skills
- Working with the sales force
- Building rapport with prospects and customers
- Turning complaints into opportunities
Action Planning
More Information:
This sales support workshop is one of our standard in-company programmes and can be delivered to your non-sales people at a venue and date of your choice. If it is not exactly what you want for your sales support team then we can either create a tailored course based on our extensive library of standard training materials or produce a bespoke workshop for you. For advice please call 01608 644144 or use the enquiry form.
"The pace and style of learning was just right. Especially the high level of interaction."
PW
Visual Foods Ltd
Enquire About This Course