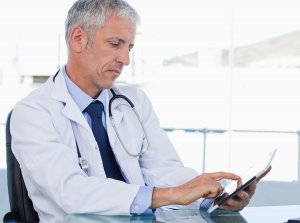 Medical Sales Training
a 2-day in-company training course
This medical sales training presents the skills and techniques required by a successful sales person selling into the medical industry. It addresses the specific challenges of selling to medical professionals. It is highly interactive and the trainer will build on the experiences of your delegates. All key points are reinforced by practical exercises so delegates build their portfolio of techniques to become more effective.
Programme Content
The Professional Role of the Medical Sales Person
Actions for Success in Medical Sales
The Challenges of Selling in the Medical Industry
Selling to Medical Professionals
Using the Benefit Concept Effectively
Beating the Competition
Pre-Approach Work
- Preparing Yourself
- How to Qualify the Client
Working By Appointment
Selling to More Than One Decision Maker
Presenting Yourself
Opening Up Medical Sales
Identifying Purchasing Criteria
Developing Needs
Medical Sales Presentations
Dealing With Tough Questions
Techniques for Price Objections
Knowing When & How To Close
Sales Follow-ups
Maximising Field Sales Time
Working Your Territory Well
Your Next Actions
Skill Development Exercises with Tutor Feedback
More Information:
The training starts by examining the role that a successful medical sales person plays, followed by identifying the qualities that achieve high sales performance in this industry. The programme takes delegates through the steps of the sales process. The key stages include: planning, prospecting, making appointments, the structure for customer meetings, consultative selling and questioning skills, presentation & demonstration techniques, sales proposals, objection handling and closing
If it is not exactly what you want then we can either create a tailored programme based on our extensive library of standard materials or produce a fully bespoke training course for you.
Please call 01608 644144 for further details or use the enquiry form.
"Very relevant to helping me in my new role."
KS
MBA Polymers