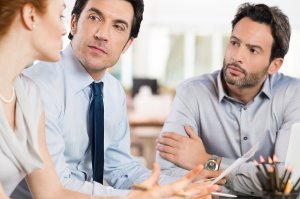 Medical Devices Sales Training
a 2-day in-company training course
This medical devices sales training covers the skills and techniques required for successful selling into the healthcare market.  The programme addresses the specific challenges of selling to the NHS and private healthcare. Delegates will consider each stage of the process and develop tools and techniques to enhance their effectiveness and overcome the many challenges of selling to this specialist sector.
This course will provide delegates with an ordered plan to sell medical devices in competitive markets and will develop each delegate's skills to improve personal performance.
Programme Content
The Challenges of Selling in the Healthcare Market
Developing Key Benefits of Medical Devices
Selling in a Competitive Market
The Steps of the Sales Process
Pre-Call Planning
- Essential Preparation
- Qualifying Potential
Making Appointments                
Cold Calling
Creating the Right Impression            
Opening Up the Meeting            
Building Customer Needs                
Creating a Sales Case
Selling to Multiple Decision Makers
Making Presentations            
Demonstrating Medical Devices
Dealing with Objections                
Negotiating
Identifying Buying Signals                
Closing and Gaining Commitment                    
Call Follow-up
Managing Field Sales Time Effectively        
Territory Management
More Details:
By attending, your sales staff will develop details of the key benefits that they can use to motivate customers to buy whilst differentiating themselves from the competition. This will lead to considering the approach to making appointments effectively as well as cold calling and "drop-ins" or "spec calls."
They will also review each stage of customer meetings and complete exercises that will produce a series of techniques to help build a sales case, identify customer requirements, make effective presentations that have an impact, and tactics for overcoming objections. Delegates will also learn how to gain commitment and close business.
The training will include a series of interactive exercises designed to aid in the development of skills as well as providing a tool kit of techniques that they can readily implement when out in the field. The tutor will provide individual support and guidance as appropriate to ensure each person develops effective techniques. Your sales team will also have the chance to exchange ideas and create group action plans.
We have an enviable track record of developing teams in this specialist sector and this programme is a very cost effective method of improving your business performance. 
The outline can be tailored to meet your specific requirements and we will deliver it to your team at a venue and date convenient to you. Training fees are dependent on a number of factors but we always aim to provide the most competitive proposal once we know your requirements. Please contact us to discuss your aims by calling 01608 644144 or filling in the enquiry form.
"Brilliantly put across information in a friendly and learnable way. Tutor is the best! So much knowledge!"
AC
Kudos Blends