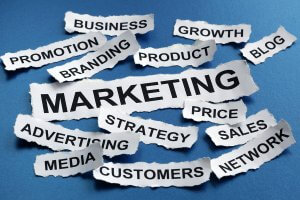 Marketing for Salespeople
a 2-day in-company training course
The aim of this programme is to give salespeople an understanding of marketing and how it interacts with the sales process to maximise business. All key aspects of marketing are covered. Marketing jargon is clearly explained and marketing concepts are unravelled in practical terms. Delegates will leave with a broad marketing knowledge that they can utilise with their sales efforts.
Programme Content
Defining Marketing
- Marketing Concepts
- The Marketing Mixture
- Marketing is Different to Selling
- How Marketing interacts with Selling
Research Methods Used In Marketing
Market Segmentation
Aspects of Marketing
- Strategy and Price Policy
- What Affects the Price?
- Forecasting
- Product Developments
- Life Cycles of Products
- Developing New Products
- Strategies for Developing Sales
- Product and Market Portfolios
- Finding Gaps in the Market
- Marketing against the Competition
- Creating a Competitive Advantage
Marketing Communication
- Advertising
- The Advertising Plan
- Developing Marketing Material
- The Internet
- Public Relations
- The Key Role sales people
- Promotions and Special Offers
- Merchandising
- Mailshots
- Promotional Campaign preparation
- Developmental Plans
Personal Action Plan
More Information:
Marketing for salespeople is one of our standard in-company programmes and it can be delivered to your team at either your offices of a venue and date of your choice. If this programme is not exactly what you want, we can create a tailored course based on our extensive library of standard materials or alternatively produce a fully bespoke training programme. Please call 01608 644144 for further details or use the enquiry form.
"Surprised that the time went so quickly! Shows I was engaged with the training."
ME
Karcher
Enquire About This Course