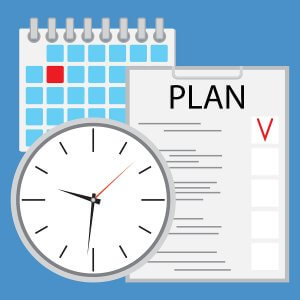 Developing a Sales Plan
a 1-day in-company training course
Sales plans are critical to business success. They should be thorough, practical and realistic to ensure that they fulfill their task as the peg upon which the company's future rests. Preparing a sales plan can be an intimidating task: where to start? Update a previous sales plan, if one is available! or is it better to begin from scratch with a clean piece of paper?
This participative programme gives you the answers by balancing the theory with practical examples. It will provide each delegate with a clear understanding of the key components that make up an effective sales plan, giving them the confidence and professional expertise so that they can produce good sales and marketing plans.
Programme Content
Why a Good Sales Plan is Important
The Stages of the Planning Process
Common Barriers to Effective Planning
Information Systems
The Marketing Mix Variables
Developing a Strategic Sales Plan
using SWOT for Strategic Analysis
Using Planning Tools
Pricing Strategy & Tactics
The Promotional Plan
Writing Your Plan
Variables Used for Market Segmentation
Identifying Your Mission Statement
Clarifying your Strategies
Characteristics of a Good Plan
The Planning Process
More Details:
The developing a sales plan training detailed above is one of our specialist in-company programmes. It is delivered for your team on a date and at a venue of your choice. We can alter the programme so it matches your developmental objectives (by creating bespoke training). Why not contact us to discuss your objectives - our advice is free. Call us today on 01608 644144 or use the enquiry form.
"Tutor very enthusiastic and interesting"
JH
Glazpart
Enquire About This Course